Roku Grabs a Bigger Piece of Apple TV's Video-Streaming Pie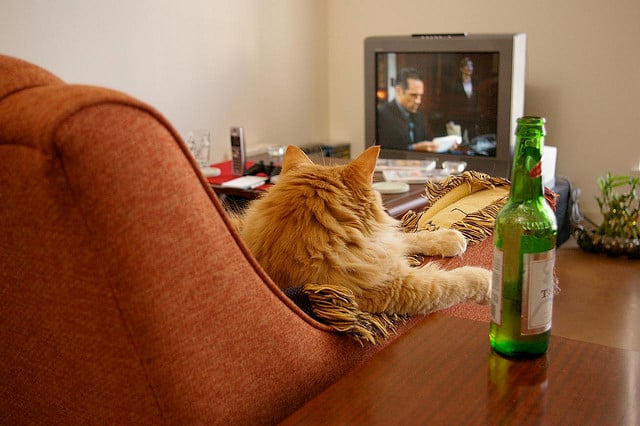 Despite reports in June that found Apple (NASDAQ:AAPL) was conclusively running the video streaming device game, a recent study by Parks Associates now suggests the company's Apple TV has fallen behind Roku's product. The independent study led by Parks Associates surveyed 10,000 U.S. households with broadband Internet connections during the first quarter of 2013. It found that of those households with a streaming video media device, 37 percent of them primarily used a Roku product while only 24 percent employed the use of an Apple TV.
The results of the study portray good news and bad news for Apple and its video streaming future. The good news is that households with a streaming video media device have doubled since 2011 and are expected to only follow in that trend by reaching 330 million annually by 2017. The bad news is that Apple is now evidently falling behind Roku in terms of sales and that pattern could perpetuate itself in the future if Apple is unable to overcome the most popular streaming platform as of today.
Roku's founder and CEO Anthony Wood is unsurprisingly happy with this latest report, saying, "Roku customers are passionate about streaming, and we are delighted that independent research shows that we are the most popular straming platform measured by usage on a U.S. household basis."
Apple didn't offer a comment but will likely continue to combat these falling Apple TV sales as Roku becomes a more popular option. The streaming device market that includes gaming consoles, smart TVs, standalone Blu-ray players, and others is a lucrative one., and Apple Insider maintains that its revenues will soon increase by almost 100 percent as next-generation of video technology is made available — and at a more manageable price.
With this in mind, Apple will need to pull out all the stops as it works to regain its lead at the top of the market, but it will have to watch its prices. At this point, Roku and Apple TVs are more popular than smart TVs, particularly 4K/UHD sets, because they're most financially feasible. So, if Apple TV wants to maintain the ground it has already, it will have to work within a strict price range.
Apple TV is due to be upgraded, though the Cupertino, California-based company has yet to make any announcements — this recent report might be just what the iPhone giant needs to kick itself into gear. Also, Google (NASDAQ:GOOG) has recently joined the game with the launch of its Chromecast, giving Apple just one more competitor to worry about, so it would then appear as though in the video streaming device game, speed is of the essence.
Don't Miss: Undeterred by Surface Failure, Microsoft Dives Into Chip Business.