Rumor: Apple May Partner With Taiwan Semiconductor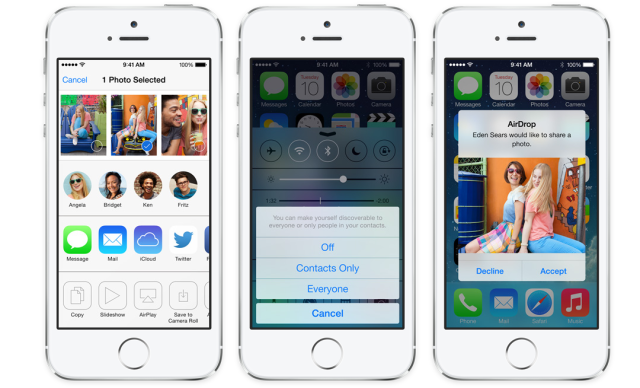 The latest generation of Apple (NASDAQ:AAPL) chips may come from a new supplier and feature a radically different manufacturing process, Apple Insider reports. The publication says, per a rumor, that Taiwan Semiconductor Manufacturing Co. (NYSE:TSM) will reportedly pick up between 60 and 70 percent of Apple's chip manufacturing by the end of 2015.
Samsung (SSNLF.PK), the current manufacturer of Apple's A7 line of chips, is expected to retain the remaining balance of production. This would mark a departure from the current schedule, in which Samsung, an Apple competitor, is the sole producer of the A7 line, which is widely used in devices like the iPad and iPhone.
New next year will be Apple's latest chip line, appropriately named the A8. The A8 is expected to be found in many of the company's flagship products, as well as potentially make an appearance in some of the company's newer gadgets, such as a rumored Apple watch or an television. The chip could even help the iPhone maker branch out into completely uncharted territory.
One of the main differences between the A8 and the A7 lines is that the production process is believed to be quite different. While Samsung uses a 28-nanometer process, Taiwan Semiconductor has allegedly been ramping up its capacity in 20-nanometer processes, according to Apple Insider. If it turns out that this preparation is indeed looking ahead to Apple's business orders, it could mark a drastically different mode of production for the chips.
Another possibility could be the transition to so-called FINfet devices. FINfet technology — one of the major breakthroughs in transistor systems in the past decades — essentially makes transistors three dimensional, thus allowing for the reduction of leakage and greater optimality in processing speeds. If you're interested in learning more about the system, this page from Synopsis has a description of the technology.
For Apple's purposes, the switch to FINfet could allow production on 16- or even 14-nanometer scales, along with a drastic increase in performance for the chips. Current predictions by companies like Taiwan Semiconductor and Samsung have the production of FINfet technology available on large scales near the end of 2014, though some analysts said to Apple Insider that they question that timeline, saying it could take longer to convert modes of fabrication. Intel (NASDAQ:INTC) is currently the only company to be able to commercially produce chips with the process.
Regardless of the timeline, the shrinkage of transistor technology works out well for Apple, a company that is looking to provide the latest products in order to gain the biggest share of revenues from its customers. The other big winner looks to be Taiwan Semiconductor, which could have Apple as one of its largest clients as early as the middle of next year.
Don't Miss: Higher App Revenues a Welcome Sign for Apple.