Rumor: Apple's iWatch Design Different for Men and Women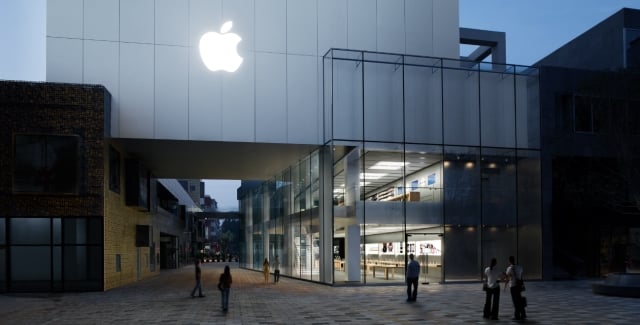 Apple Inc. (NASDAQ:AAPL) is reportedly planning to produce its much-rumored iWatch in two sizes: a 1.7-inch screen designed for men and a 1.3-inch screen for women, according to Apple Insider.
This rumor comes from analyst David Hsieh, head of the the greater China market for supply chain analysis firm DisplaySearch. Hseih cited sources inside Apple's iWatch operations and revealed the rumor at a conference in Taiwan on Wednesday. According to Apple Insider, Hseih has extensive experience in wearable tech and has accurately predicted Apple's moves in the past. The rumor was first reported by Korean newspaper The Korea Herald.
That same publication reported last month that Apple will use OLED (organic light-emitting diode) technology in the display; the iWatch would be Apple's first use of the technology. The reported also suggested that electronics company LG was partnering with Apple to make the iWatch display.
Hsieh has made other recent predictions about the iWatch, saying that Apple will use OLED technology for the display and that the product will likely be launched sometime in 2014. According to Apple Insider, analyst Ming-Chi Kuo has also predicted a 2014 launch for the iWatch.
While speculation about a piece of wearable tech from Apple has been swirling for years, the rumors have picked up in 2013, as Samsung Electronics (SSNLF.PK) and Sony Corp. (NYSE:SNE) have launched their own smartwatch products. Recently, well-respected Apple analyst Gene Munster said in a research note that he expects Apple to release the iWatch in 2014. Munster predicted that Apple would sell approximately 7.5 million iWatches in 2014, which, at $350 a pop, would add $2.6 billion to Apple's revenue for the year.
While competing devices from Samsung, Sony, and startup Pebble work in conjunction with users' smartphones, Apple's device would reportedly work on its own and not require another Apple device, Apple Insider reports.
Other smartwatches have not come in different sizes for men and women. If this latest iWatch rumor is true, it remains to be seen whether altering the size of the device for the sexes will make much of a difference in terms of consumer appeal.
Here's how Apple traded on Thursday:

Follow Jacqueline on Twitter @Jacqui_WSCS
Investing Insights: Will Apple Continue to Rise?