Rumor: Apple's Next-Generation A8 Chip Will Be Produced By Samsung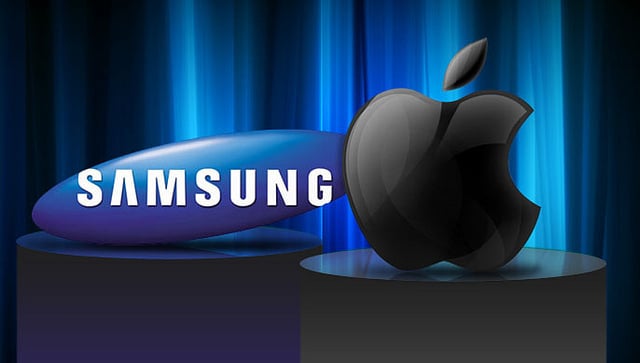 Despite ongoing rumors that Apple (NASDAQ:AAPL) has been attempting to reduce its reliance on Samsung (SSNLF.PK) for components, it appears that the Korea-based manufacturer will continue to be the primary supplier for Apple's next-generation A8 chip. According to an unnamed Samsung official cited by ZDNet Korea, Samsung has already signed a contract to produce the upcoming system-on-chip tentatively called the "A8."
Per the source, production of the A8 chip will begin in the third-quarter of this year at Samsung's fab in Austin, Texas — the same facility where several previous generations of Apple's chips have been produced. The two tech rivals are currently collaborating on the final testing phase before mass production begins. Apple is widely-expected to release its next-generation iPhone model in September of 2014. According to a rumor reported by the Wall Street Journal, Apple may release two iPhone models with larger screens this year. One iPhone model is rumored to have a screen size larger than 4.5 inches and the other may have a screen size larger than 5 inches.
ZDNet Korea's sources contradict a recent report from Taiwan's Commercial Times that suggested that the production of Apple's new A8 chip might be handed over to Taiwan Semiconductor Manufacturing Company (NYSE:TSM). However, it should be noted that inaccurate rumors about Apple shifting chip production to Taiwan Semiconductor Manufacturing Company have been circulating since at least last year. Last September, the Korea Economic Daily reported that Taiwan Semiconductor Manufacturing Company lost A8 chip orders from Apple after struggling with yield issues due to the complex 20-nanometer fabrication process.
Although Apple and Samsung are collaborating behind the scenes on the iPhone maker's A-series chip production, the two tech rivals are still battling each other in courtrooms around the world over patent-infringement issues. Last November, Apple won a major victory against Samsung in the U.S. when a California jury ruled that the Korea-based company must pay the iPhone maker more than $290 million in damages over thirteen products that were found to be infringing on five of Apple's patents. Along with the damages award from a previous trial, Samsung now owes Apple approximately $930 million.
On the other hand, according to an order recently issued by U.S. District Judge Lucy Koh, Apple lost its bid to get a permanent sales ban on twenty-three older Samsung products that infringed on Apple's technical patents. Apple also suffered a setback when Samsung's lawyers revealed that the iPhone maker had publicly disclosed the terms of confidential patent license agreements with Nokia (NYSE:NOK). Apple had previously been accused Samsung of similarly mishandling confidential patent license documents.
Follow Nathanael on Twitter (@ArnoldEtan_WSCS)
More From Wall St. Cheat Sheet: