Rumor: Microsoft May Soon Release Office for iPad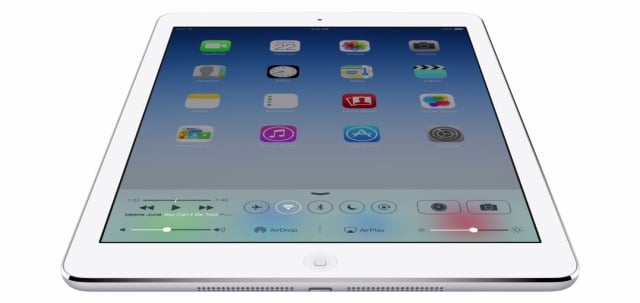 Microsoft may soon be releasing a touch-friendly version of its Office suite of software for Apple's iPad. According to well-connected tech commentator Mary Jo Foley at ZDNet, Microsoft will likely release Office for iPad even before it releases a tablet version of Office for its own Windows users. Although Foley's unnamed sources reported last year that Office for iPad would not be made available until fall of 2014, the latest rumors suggest that the software will be released sometime in the first half of this year.
Per Foley's sources, Office for iPad is codenamed "Miramar," while Microsoft's tablet-optimized version of Office is codenamed "Gemini." Former Microsoft CEO Steve Ballmer previously suggested that Windows tablet users would get access to Office before iOS users. "We can lead with our devices, particularly in the consumer market, and even so, if we want people to adopt our services there is a requirement that we support some other platforms," Ballmer said last year at the annual financial analyst meeting. "Windows lovers, we love it. Windows is first."
However, Foley's insider sources indicated that Microsoft has adjusted its Office for iPad launch timeline. Although no reason was given for why Office for iPad was given priority, it may be related to Apple's continuing dominance of the tablet market. According to the latest data from market research firm Strategy Analytics, Apple boosted its worldwide tablet market share to nearly 34 percent in the fourth quarter of 2013.
Although it is unknown how Microsoft will make Office for iPad available for Apple users, Foley speculated that it may be offered through an online subscription service similar to Office 365. As noted by Foley, this approach would align with Microsoft's strategy for Office Mobile. 
Office Mobile is available for iPhones and Android-based smartphones through an Office 365 subscription. Foley also predicted that Microsoft would use OneDrive as the default storage service for Office for iPad.
Besides accelerating its Office for iPad release plans, Microsoft is also busy working on its so-called "Threshold" Windows release.  Per sources cited by Windows SuperSite's Paul Thurrott, Microsoft is expected to reveal the plans for its upcoming Windows release at the company's Build developer conference in April.
According to Thurrott's sources, the next-generation Windows will likely be called Windows 9 in order to "distance itself from the Windows 8 debacle." The widely criticized Windows 8 operating system featured a tile interface and was intended to be a touch-based and tablet-friendly version of Windows. According to The Verge, a recently leaked Windows 8.1 update revealed that the company has retreated from its original vision for Windows 8 by making the operating system boot to desktop by default on non-touchscreen PCs.
Here's how Apple traded on Friday.
Follow Nathanael on Twitter (@ArnoldEtan_WSCS)        
More from Wall St. Cheat Sheet: