Rumor: Samsung Is Planning Multi-Sided Display for Next Device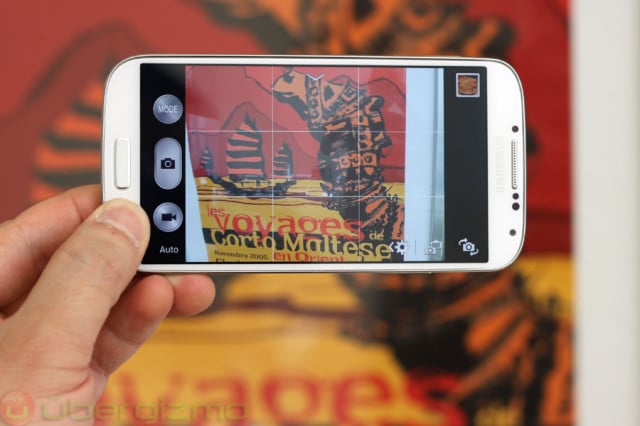 Samsung Electronics (SSNLF.PK) is planning to take its use of curved screen technology a step further by releasing a smartphone with a wraparound screen that allows users to view the display while looking at the phone from an angle, sources familiar with Samsung's thinking told Bloomberg.
Samsung will use an improvement of its curved-screen technology called Youm in the device, which Bloomberg's sources said would likely come out sometime in 2014. Samsung already uses Youm in its Galaxy Round curved-screen smartphone, but the new device would take the technology a step further by creating a three-sided display where each side of the screen would operate independently and could be viewed separately from the others.
The South Korea-based company has high hopes for the Youm technology, which it says can be used in TVs, computers, cars, and Christmas tree lights in addition to smartphones, according to Bloomberg. Smartphone makers are under increasing pressure to innovate both within and outside the smartphone realm as the market becomes increasingly saturated. While the curved-screen technology has been disregarded by some as being a marketing gimmick, a review of the Galaxy Round from DisplayMate Technologies said that having a curved display is actually highly useful. Most importantly, the curved screen cuts down drastically on light reflection, which allows for a lower screen brightness and longer battery life.
"There is widespread misunderstanding regarding curved displays. They aren't simply a marketing gimmick as has been widely reported — we'll show that curved screens substantially improve the display performance. In fact, curved screens are a major and very important new display technology innovation, particularly for handheld Smartphones," DisplayMate President Raymond M. Soneira said in the report.
Bloomberg also published a report last week claiming that Apple is planning to use the curved screen technology in its next iPhone. The person familiar with Apple's plans who spoke to the news source said that Apple's iPhone 6 will not only have a curved screen, but will also be larger and incorporate technology allowed the phone to distinguish between a light and hard tap on the screen.
A researcher from Gartner told Bloomberg that there are still some kinks to work out regarding the curved screens. "We'll see curved displays coming into the market, but it's just a question of whether they will gain any significant traction with customers," said Van Baker, director of research at Gartner.
Follow Jacqueline on Twitter @Jacqui_WSCS
Don't Miss: Here Is Why This Apple Store Sells the Most iPhones.