Rush Limbaugh: Apple Is the Republican Party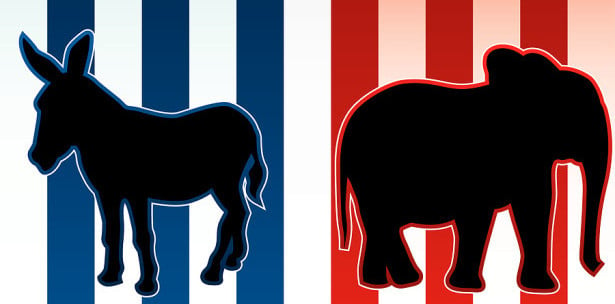 Is Apple (NASDAQ:AAPL) the tech company equivalent of the Republican Party? That's the impression radio talk show host and political commentator Rush Limbaugh gets from reading "high-tech and gadget blogs." However, Limbaugh isn't trying to characterize the political views of Apple — he's merely drawing parallels between how Apple is treated in the world of technology and how he perceives Republicans are treated in the world of politics.
"I would venture to say that nine out of 10 bloggers writing high-tech hate Apple," Limbaugh said during his show on Friday. "Apple is the equivalent of the Republicans on these blogs, and Google (NASDAQ:GOOG), Android, and Samsung (SSNLF.PK) are the equivalent of the Democrats. They're perfect, they can't do anything wrong, they're ideal, and everybody hates Apple."
The radio host added: "Pro-Apple bloggers are looking at the way the pro-Samsung, Google, and Android bloggers write, and they're now starting to write about the media bias…I mean, they're chronicling how these pro-Samsung and Google, Android guys are faking data, faking news to make it look bad for Apple when it really isn't."
Limbaugh may be referring to the well-publicized report from market research firm Strategy Analytics that claimed Samsung had beaten Apple to become the most profitable handset vendor in the second quarter of 2013. Strategy Analytics's claims were later roundly debunked by Apple Insider's Daniel Eran Dilger.
Although Limbaugh believes both Apple and the Republican Party are given similarly biased treatment by the media, he also thinks Republicans are far and few between in the overall tech media world. "Now, all of these [tech bloggers] — I would venture to guess all of these people, they're relatively young, and I say the vast majority of 'em vote Democrat no matter how they divvy up on Apple, Samsung, Google," said Limbaugh.
Regardless, Limbaugh asked tech bloggers to "Try to open your eyes and see that in the mainstream media, the Republican Party is Apple, and the Democrat Party is Samsung, Google, and Android."
Here's how Apple traded on Monday: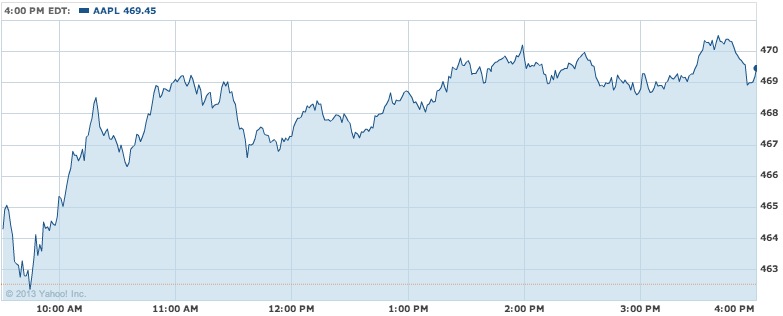 Follow Nathanael on Twitter @ArnoldEtan_WSCS
Don't Miss: Is This Apple Exec Working on an iWatch Chip?