Samsung Beats Apple to Curved Smartphone Screen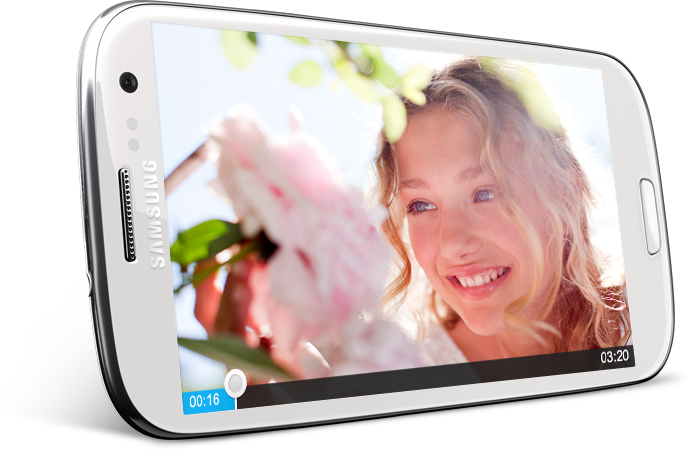 It looks like Samsung (SSNLF.PK) has beaten rival Apple (NASDAQ:AAPL) in creating a smartphone with a curved screen. Apple filed for a patent on a device with a wraparound display back in March, but nothing has come of those plans as of yet. Samsung, however, announced Wednesday that it has created a device with a curved screen, which will be unveiled later this fall.
"We plan to introduce a smartphone with a curved display in South Korea in October," Samsung's mobile business head of strategic marketing, D.J. Lee, said Wednesday at an event launching the Galaxy Note 3 smartphone in Seoul, according to Reuters.
Curved displays are the first step toward creating bendable screens, which would be groundbreaking for smartphones and wearable tech, eliminating worry about screen cracks and allowing for an array of new shapes. Samsung already has some experience with the technology, as it makes curved OLED televisions. Those TV sets cost around $9,000, Reuters reports, which leaves some uncertainty about whether the technology can be produced cheaply enough to make devices that employ it affordable.
Apple Insider reported on the wraparound screen patent Apple filed for back in March. The proposed device's screen wraps completely around the phone and would use face recognition to determine which direction a user is viewing the screen. The device would basically be one giant screen, using gestures instead of buttons to perform various functions. Apple Insider also reported that the display would make the creation of 3-D imagery easier, and due to its seamless design, the device would be more aesthetically pleasing than current smartphones.
The smartphone market will only grow more competitive as it reaches its saturation point, and Samsung knows it needs to innovate if the company is to keep its lead on Apple. One key area in which Samsung has beaten Apple is emerging markets, particularly in Asia.
Samsung offers cheap devices running on Google's (NASDAQ:GOOG) Android platform that have shown great appeal in emerging markets, where consumers often have to pay full price for devices. But with the release of two new iPhones last week, new research is speculating that Apple will gain lost ground in emerging markets quickly because of the unexpectedly high price of the iPhone 5C.
Now the big questions Samsung faces with the introduction of curved screens are if users will respond well to such a radical change in the shape of their smartphones, and if the technology can be produced cheaply enough to make the devices utilizing it accessible.
Here's how Apple traded on Wednesday:

Follow Jacqueline on Twitter @Jacqui_WSCS
Don't Miss: 4 Companies Hoping To Profit From Apple's New iPhone Releases