Samsung Debuts Smart Watch, Toyota Announces Huge Recall: Market Recap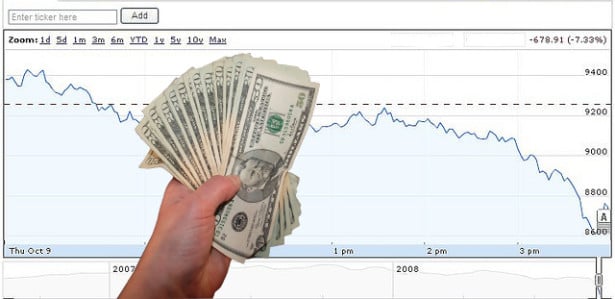 U.S. stocks rose Wednesday after the Senate Foreign Relations Committee approved a measure allowing limited U.S. intervention in Syria. In particular, automobile and technology stocks rose after that news. Data from the Federal Reserve said the U.S. economy has grown at a "modest to moderate" rate, strengthening the belief that the central bank will begin paring back stimulus after its September 17-18 meeting.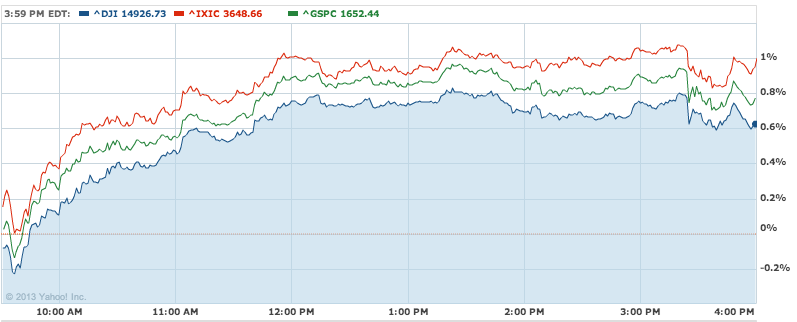 Gold: -1.34% to $1.393.10 per ounce; Oil: -1.18% to $107.26 per barrel; U.S. 10-Year: +1.72 to 2.897%.
Syria Is Barely a Blip on the International Oil Market: The International Energy Agency said last week it was staying on the sidelines despite the recent spike in crude oil prices. Brent prices are up more than 10 percent since July, when the Egyptian military toppled its democratically elected government. Prices increased more dramatically on speculation that Western military intervention in Syria was imminent… (Read more.)
Here's Why the U.S. Trade Deficit Is Widening: Data released on Wednesday morning show that the U.S. trade deficit increased in July. The U.S. Census Bureau reported a July deficit of $39.1 billion, an increase of $4.6 billion, or 13.3 percent, from $34.5 billion in June. Total exports in July declined by $1.1 billion to $189.4 billion and total imports increased $3.5 billion to $228.6 billion… (Read more.)
Economic Confidence: Americans Expect Worse to Come: Economic confidence in the United States continued to decline in August, according to Gallup's Economic Confidence Index. The index averaged -13 in August, down from -12 in July, indicating once again that Americans remain more negative than positive about overall economic conditions… (Read more.)
Here's your cheat sheet to today's top stocks stories.
Toyota Motor Corp. (NYSE:TM) announced two massive recalls affecting 235,000 vehicles in the U.S., Japan, and Europe on Wednesday — not a good sign for a company hoping to keep up with renewed competition from Detroit automakers… (Read more.)
Microsoft (NASDAQ:MSFT) announced Wednesday the Xbox One will be launched November 22, the same day the first Xbox 360 was introduced in 2005. That's only a week after Sony's (NYSE:SNE) new PlayStation will be released, on November 15, and just in time for the consoles to go head-to-head during the holiday season… (Read more.)
LinkedIn (NYSE:LNKD) is planning to offer $1 billion worth of its stock – which has been trading near all-time highs and gained 110 percent in the past year — in a move to strengthen its balance sheet. Some have speculated that the business social networking site could be planning a big acquisition… (Read more.)
Ford Motor Co. (NYSE:F) is preparing to debut its Vignale at the Frankfurt auto show next week, and with it, the car maker will walk the not-so-delicate line between premium and mass market brands… (Read more.)
Apple (NASDAQ:AAPL) CEO Tim Cook could also be delivering some surprising news come Tuesday when he takes the stage at his special event in Cupertino, California. Recent shipments of set-top boxes to Apple from a Chinese partner supplier now remind us that the tech giant could still have some secrets up its sleeve — and one might in the form of a new Apple TV… (Read more.)
Samsung Electronics (SSNLF.PK) has officially won the first smart watch footrace, announcing its highly anticipated Galaxy Gear smart watch at the IFA consumer electronics trade show in Berlin. Wednesday has been highlighted as a big day for consumers' wrists ever since it was confirmed that Samsung would launch its smart watch at this event… (Read more.)
Follow Jacqueline on Twitter @Jacqui_WSCS
Don't Miss: Here's Buffett's Billion-Dollar Advice to the Washington Post.