Samsung Disappoints, Diageo Is Targeting India: Morning Buzzers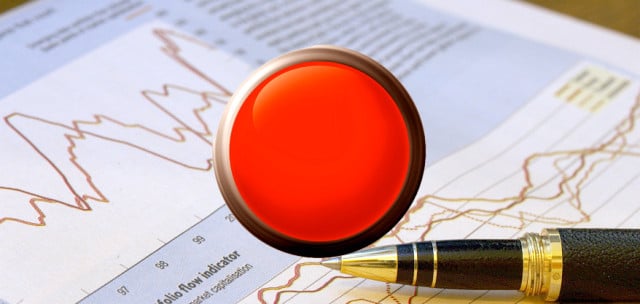 U.S. stock futures are looking good this morning, as investors are expecting high enough numbers from the monthly payrolls report that it shows economic growth, but not so high that the Federal Reserve starts tapering stimulus.
Futures at 8:30 a.m.: DJIA: +1.04%   S&P 500: +1.12%  NASDAQ: +1.00%
Here's your cheat sheet to the stories buzzing this morning:
Samsung Electronics (SSNLF.PK) posted disappointing expectations for its quarterly earnings report. Some fear the company's successful smartphone business may have peaked, as sales of the Galaxy smartphones have stalled and competition, especially in the lower end of the market, has intensified. The popular line of Galaxy phones allowed Samsung to surpass rival Apple Inc. (NASDAQ:AAPL) in smartphone sales, but now some are questioning if the company can maintain its grip on the smartphone market.
Diageo (NYSE:DEO) has gained effective management control of Indian distiller United Spirits Ltd. through its increased 25.02 percent stake in the company. The stake makes Diageo — maker of Smirnoff, Captain Morgan, and Guinness among other popular alcoholic beverages– the leader of the world's largest whiskey market. Diageo plans to use the opportunity to push its Johnnie Walker whiskey in India, as many distillers are eyeing emerging markets in Asia and Africa for growth.
Dell (NASDAQ:DELL) is reportedly telling founder Michael Dell that if he wants to win the bidding war for the company against Carl Icahn, then he needs to up his offer from $24.4 billion, an offer that seemed like it would be a winner until Icahn more clearly outlined his financing plans, which has given his bid more credibility. The investment firm that Dell has been working with, Silver Lake Management, has been facing its own difficulties lately, making it unlikely that the influential ISS will back Dell's bid.
News Corp. (NASDAQ:NWS) head Rupert Murdoch has been caught on tape discussing illegal payments reporters for the U.K.'s Sun paper were making to police officers in exchange for news tips. The recordings, obtained by British network Channel 4, are of Murdoch telling some reporters who were arrested over bribing police officers that their arrests mean "next to nothing" and that the paper would stand behind them.
Unilever (NYSE:UL) has upped its share in the Indian Hindustan Unilever Ltd. from 52 percent to 67 percent for a price of $3.2 billion. The maker of Dove soaps and Lipton teas failed to gain the 75 percent share of the Mumbai-based Hindustan that it wanted, as some of the company's shareholders chose not to sell.
Follow Jacqueline on Twitter @Jacqui_WSCS
Don't Miss: Iger's Term in Disney's Top Job Extended.