Samsung Escapes Sanctions in Apple Doc Leak Case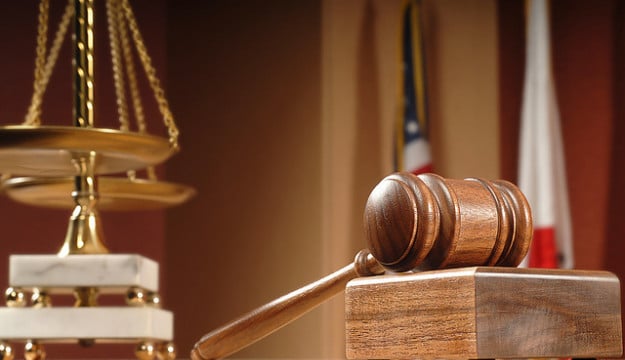 A U.S. District Court has declined to sanction Samsung (SSNLF.PK) over allegations that it improperly used confidential information that it had acquired about Apple's (NASDAQ:AAPL) patent license agreements with other companies, reports Foss Patents. Instead, the court sanctioned Quinn Emanuel — Samsung's outside counsel — for improperly redacting the documents and failing to inform Apple that the confidential information had been disclosed.
As previously reported by Foss Patents, Apple provided confidential information about its various license agreements with other companies to Samsung's attorneys as part of the Apple v. Samsung case in the Northern District of California. However, this information was covered by a protective order that was designed to keep Samsung from gaining an unfair competitive advantage. Although Samsung's outside counsel was allowed to access the information for litigation purposes, Samsung's employees were forbidden to view and use this information for their commercial interests.
However, as noted in the court documents provided by Foss Patents, Nokia (NYSE:NOK) Chief Intellectual Property Officer Paul Melin filed a declaration last summer in which he claimed that Samsung executive Dr. Seungho Ahn recited details of the Apple-Nokia license during the Korea-based company's own negotiations with Nokia. Following this revelation, Apple and Nokia argued to the court that Samsung should be sanctioned for violating the terms of the protective order.
As noted by U.S. Magistrate Judge Paul S. Grewal, there was not enough evidence to prove that Samsung had misused Apple's confidential information in its license negotiations with other companies. "Although the court finds each one of Samsung's explanations shaky on its own, together they leave the court unpersuaded that Samsung used the Teece Report in either the Ericsson (NASDAQ:ERIC) or Nokia negotiations," wrote Judge Grewal.
After Samsung produced evidence supporting alternative sources for the information cited by Ahn, Apple and Nokia admitted that, "The evidence of misuse is 'circumstantial,' must overcome facial 'inconsistencies,' and that even they could only characterize it as 'more likely than not' that the information had been used."
Apple and Nokia had requested that, "Both Samsung and Quinn Emanuel should be banned from any situation in which they might make use of licensing information for the next two years." Instead, Judge Grewal ordered Quinn Emanuel to pay litigation costs for Apple and Nokia while Samsung escaped any punishment at all.
"That expense [litigation costs], in addition to the public findings of wrongdoing is, in the court's opinion, sufficient both to remedy Apple and Nokia's harm and to discourage similar conduct in the future," wrote Grewal. The court also ordered Quinn Emanuel to permanently delete and remove any copies of the confidential information from Samsung's control. As noted by Foss Patents, although Samsung avoided sanctions in U.S. district court, it still faces possible sanctions in other jurisdictions, including the International Trade Commission and Australia.
Here's how Apple has traded over the past five sessions.
Follow Nathanael on Twitter (@ArnoldEtan_WSCS)
More From Wall St. Cheat Sheet: