Samsung Faces Sanctions Over Apple Doc Leak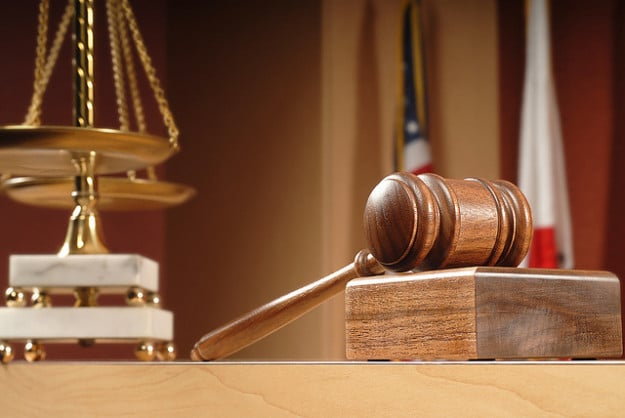 It looks like Samsung's (SSNLF.PK) chickens are coming home to roost. U.S. Magistrate Judge Paul S. Grewal recently determined that Samsung likely violated a protective order regarding confidential information about Apple's (NASDAQ:AAPL) patent licensing agreements with other companies, reports the Verge.
As a result, Judge Grewal has issued an order for Samsung to file a brief by December 2 showing why it should not be sanctioned, reports Foss Patents. Similarly, the judge has ordered Nokia (NYSE:NOK) and Apple to submit briefs suggesting how Samsung should be punished for its violation of the confidentiality agreement.
Apple originally provided the information about several agreements with other companies to Samsung's attorneys as part of the legal discovery process for last year's Apple v. Samsung case in the Northern District of California. However, this information was covered by a protective order that only permitted access to this information by Samsung's outside counsel for litigation purposes strictly related to the patent case.
However, Samsung appears to have improperly shared Apple's confidential license agreement information with over 90 Samsung employees and 130 unapproved lawyers, reports the Verge. As noted by Foss Patents, Samsung disclosed confidential information about Apple's license agreements with Nokia, Ericsson (NASDAQ:ERIC), Sharp, and Philips (NYSE:PHG).
According to Foss Patents, Samsung's violation of the agreement emerged last month when Nokia Chief Intellectual Property Officer Paul Melin revealed that Samsung executive Dr. Seungho Ahn told him that, "Apple had produced the Apple-Nokia license in its litigation with Samsung, and that Samsung's outside counsel had provided his team with the terms of the Apple-Nokia license." Samsung's executives then proceeded to use the confidential terms of this agreement to negotiate their own deal with Nokia.
Although the upcoming limited damages retrial between Apple and Samsung is scheduled to begin on November 12, the confidentiality issue is not likely to be resolved before that trial begins. According to the judge's order, a further hearing on Samsung's violation of the court's protective order is scheduled for December 9.
Follow Nathanael on Twitter (@ArnoldEtan_WSCS)
Don't Miss: Insider Sources: Apple Considered BlackBerry Purchase.