Samsung Is This Chinese National Broadcaster's Next Target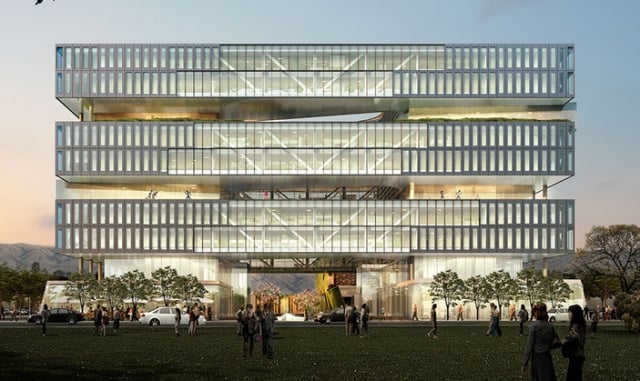 Following Starbucks's (NASDAQ:SBUX) lead, it looks as if Samsung Electronics (SSNLF.PK) is the next company to be blasted by Chinese state-run media.
According to Bloomberg, the world's largest smartphone maker is now under the Chinese microscope for handsets that reportedly malfunction due to faulty memory chips. The country's state broadcaster, China Central Television, recently reported on Samsung's Galaxy S and Note series handsets on its Economic Half-Hour program, claiming that the devices are crashing as many as 30 times per day.
CCTV's criticism of Samsung, in which the network calls for a chip upgrade, could be detrimental to the tech company's business, as it is the largest seller of smartphones in China. Bloomberg reports that it sells devices at almost 5,000 locations in the country and had 18 percent of the market in the June quarter, but negative reports by state-run media in China could still have an effect on the business the company receives there.
Shares of Samsung in Seoul fell accordingly on Wednesday, closing at 1,442,000 won after a 0.9 percent drop.
Despite the criticism, a spokeswoman for Samsung told Bloomberg on Wednesday: "We remain committed to providing the highest quality products and services. Upon verification of these reports, including their technical aspects, we will respond accordingly."
Based in Suwon, South Korea, Samsung was unaware of its problems in China until CCTV made the report. According to the broadcaster, the source of the problem is software; customers can visit an authorized repair outlet for free service. Samsung is just the latest high-profile international company to be scrutinized by state-run media — it follows in the footsteps of Starbucks, Apple (NASDAQ:AAPL), Yum Brands (NYSE:YUM), and McDonald's.
Starbucks is still navigating public complaints in China that the company's coffee prices are higher there than those listed in the U.S., and Apple also was lambasted this year for its poor customer service in the country. Lee Do Hoon, an analyst at CIMB Group Holdings Bhd, said to Bloomberg: "It seems like China is bashing some big foreign brans in turns. The reason behind all this may be because the Chinese government wants to protect the local companies."
It makes sense, then, that Samsung is a target for Chinese media, considering that its share of the country's smartphone market in the second quarter surpassed the largest local handset makers in the next five spots. However, the tech company still depends on the Chinese market for a significant portion of its sales and revenue, so it's likely Samsung will be quick to do what it can to silence the naysayers.
Don't Miss: What's New in Restaurant Tech?