Samsung Litigation Twist: Apple Leaked Its Own Private Documents, Too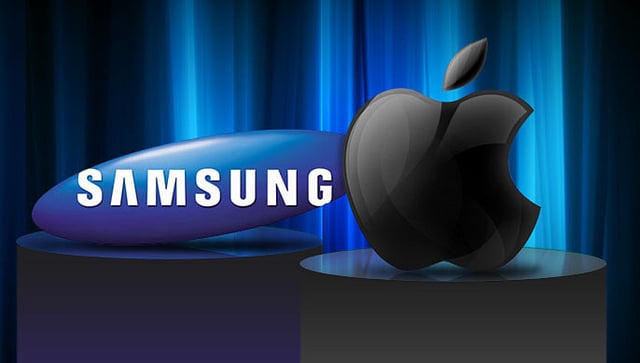 Mediation has not served to move the years-long patent dispute between Samsung Electronics (SSNLF.PK) and Apple (NASDAQ:AAPL) anywhere near resolution. In fact, the case has been complicated by what may seem like minor mistakes on the part of both companies: the airing of patent licensing terms. First, Apple made allegations that Samsung's legal team intentionally shared confidential information from Apple's patent licensing agreements; then, months later, Samsung accused Apple and Nokia (NYSE:NOK) of the exact same misstep — publicly airing those very confidential terms. As with overarching legal between the two giants of the smartphone industry, this tiny legal sideshow has been marked with much outrage and little in the way of resolution.
As part of the discovery process in the epic Apple versus Samsung court case, the iPhone maker handed over to its rival patent licensing agreements with Nokia, Ericsson (NASDAQ:ERIC), Sharp (SHCAF.PK), and Philips (NYSE:PHG). Due to the extremely confidential nature of the documents, they were marked with the words "Attorney Eyes' Only," as it is standard practice in cases were information is to be shared under the court-ordered mandated with the understanding that they not be circulated beyond the legal team. But in the case of Samsung, Apple's confidential licensing agreements were seen by eyes other than the outside legal counsel of the South Korean electronics manufacturer.
Last year, in the course of the companies' larger court case, Samsung's legal team drew on the expertise of Dr. David J. Teece — who is an authority on antitrust economics and innovation at the University of California, Berkeley — to determine how much money Apple would owe Samsung in the event that the iPhone maker was found to have infringed upon some of its patents. Teece cited the Apple licensing agreements in his report, but the confidential information should have been redacted before the document was circulated outside of Samsung's outside legal counsel.
It was discovered late in 2013 that the legal team accidentally disseminated the sensitive licensing agreements with Samsung executives, including those that handle patent licensing. Apple counsel William Lee claimed that at least 223 unauthorized individuals accessed the documents. Samsung attorney John Quinn described the incident as an "inadvertent disclosure" that the legal team "deeply" regretted.
Both Apple and Nokia then claimed that the information was used by the South Korean electronics manufacturer to outmaneuver its competition. In July of 2013, Nokia Chief Intellectual Property Officer Paul Melin filed what court papers termed "a declaration that launched a thousand accusations." As proof that the accident became an opportunity — an opportunity that was exploited — the Nokia executive cited a conversation he had with Samsung executive Dr. Seungho Ahn last June. Melin asserted that Ahn used details from Apple's licensing agreement with Apple as leverage. According to official documents, Melin's declaration stated that Ahn admitted obtaining the license agreement information through his attorneys, and he had "confidently declared 'all information leaks.'"
But Quinn claimed that the two executives had miscommunicated because of the language barrier; English is Ahn's second language. Further, the U.S. District Court for the Northern District of California eventually determined that while a 2013 court order proved Samsung's licensing executives had obtained unredacted documents containing confidential agreement terms between Apple and Nokia, the South Korean company would not be held responsible for the infraction. Rather, U.S. Magistrate Judge Paul S. Grewal ruled in late January 2014 that the law firm Quinn Emanuel would be sanctioned.
"Quinn Emanuel shall reimburse Apple, Nokia, and their counsel for any and all costs and fees incurred in litigating this motion and the discovery associated with it," Grewal wrote in his ruling. To explain why he found the further-reaching "creative" sanctions called for by Apple and Nokia were not warranted, he wrote: "Although the evidence has shown Quinn Emanuel failed to notify the relevant parties at the relevant times … there has been insufficient evidence that this failure to notify or misuse ultimately implicated any issue in this or any other litigation or negotiation." In short, the allegations were not adequately proven, and according to Grewal, even Apple and Nokia slowly began to temper their arguments over the course of the litigation.
"Apple and Nokia's allegations had shifted, acknowledging that the evidence of misuse is 'circumstantial,' must overcome facial 'inconsistencies,' and that even they could only characterize it as 'more likely than not' that the information had been used. In short, what began as a chorus of loud and certain accusations had died down to aggressive suppositions and inferences, and without anything more, Quinn Emanuel and Samsung cannot reasonably be subject to more punitive sanctions," stated the judge.
But now it appears that Apple and Nokia made mistakenly aired their own licensing terms while seeking damages from Samsung for leaking that same information. According to a Samsung motion to compel, Apple had published documents on October 10, 2013 that contained proof that the company had posted this information on the Internet for the world to see and Nokia failed to notice. "On February 11, 2014, Apple revealed for the first time that it had publicly filed on October 10, 2013 detailed financial terms of Apple's licenses with Nokia and NEC [Display Solutions] on Pacer [Public Access to Court Electronic Records] and that this filing had remained publicly accessible for at least four months," read the motion. "This public filing by Apple was made in the midst of proceedings in which Apple and Nokia were demanding sanctions (including preclusion sanctions) against Samsung for inadvertently failing to redact references to certain terms of this same Apple-Nokia license."
That court document was filed by Quinn Emanuel in an attempt to reduce the court-levied fees associated with sanctions over the alleged leak. In fact, the law firm claims that Apple inadvertently filed, on at least two subsequent occasions, additional documents containing the terms of licensing agreements with Samsung and Google (NASDAQ:GOOG).
An April 8 court hearing has been scheduled to discuss the allegations.
More From Wall St. Cheat Sheet:
Follow Meghan on Twitter @MFoley_WSCS