Samsung Loses to Apple, Again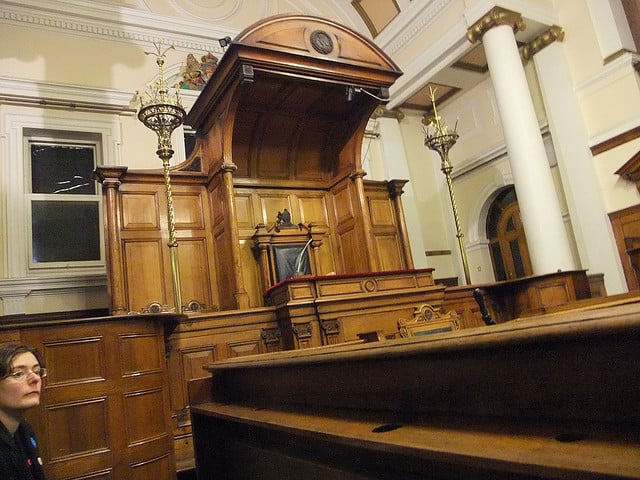 Samsung Electronics (SSNLF.PK) has been ordered to produce information concerning the extent it violated Apple Inc.'s (NASDAQ:AAPL) smartphone patents in the latest installment of the ongoing patent-infringement saga between the two companies.
U.S. Magistrate Paul S. Grewal ordered Samsung to provide Apple with correspondence between Samsung employees and make witnesses available for Apple because of Samsung's determined violation of Apple's patents. Samsung tried to block the order, calling it "grossly overbearing," but U.S. District Judge Lucy H. Koh of San Jose, California, decided to uphold Grewal's order in a decision made Tuesday, according to a report from Bloomberg.
"In light of the fact that Samsung has been unable to produce satisfactory answers to any questions about the extent and use of the improper disclosures despite having three months to investigate, this court finds that it was necessary for Magistrate Judge Grewal to order court-supervised discovery and that the scope of his order was not overly broad," Koh wrote in her ruling, which was seen by Bloomberg.
Earlier this month, the Obama administration decided not to end an import ban on several older Samsung products that the administration said violated Apple's nonessential patents. The administration did end a previous ban on certain Apple products, determining that they were using Samsung's standard essential patents, which are required by law to be licensed to competing companies under fair, reasonable, and non-discriminatory (FRAND) terms. Samsung products covered by the ban include the Galaxy S 4G, Fascinate, Captivate, Galaxy Tab, and Galaxy Tab 10.1 smartphones and tablets.
The difference between standard essential and nonessential patents is key to understanding the case. Standard essential or FRAND patents are those determined to be essential to the tech industry and so must be licensed to competitors under reasonable terms. Nonessential patents don't have to be given to competitors and cover certain technologies that make a company's products unique.
Samsung previously argued that it's being treated unfairly because it's a foreign company, but that claim hasn't been able to stand up in court or among patent experts because Samsung is saying that the two very different types of patents should be treated the same way.
Here's how Apple traded on Thursday:

Follow Jacqueline on Twitter @Jacqui_WSCS
Don't Miss: Apple Wants More from Samsung Embargo.