Samsung to Apple: We Had the First Gold Smartphone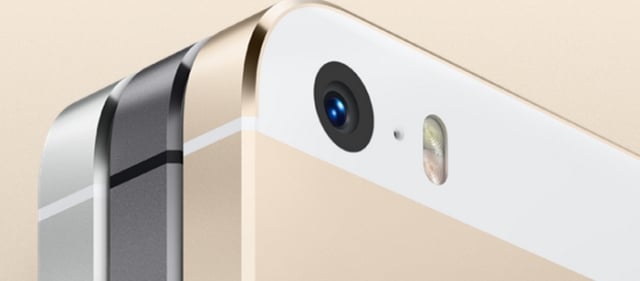 Is Samsung (SSNLF.PK) trying to head off accusations that its new gold-colored smartphone is an imitation of one of Apple's (NASDAQ:AAPL) new devices? As first reported by Apple Insider, a new Samsung editorial appears to be establishing a preemptive defense against any charges that the new Galaxy S4 Gold edition smartphone is copying Apple's gold-colored iPhone 5S.
In an official Samsung blog post titled, "'Golden' History of Samsung Phones," the anonymous author lists eight previous Samsung phones that were available in a gold color. The list of Samsung phones dates back until 2004 and the author also notes that, "This is definitely not a complete list of gold-colored products made by Samsung."
Although the post does not directly mention Apple's gold-colored iPhone 5S, it does provide a link to Samsung's Mobile Arabia page that states, "On 8th September 2013, the first Samsung #GalaxyS4 Gold Edition was already available in stores. The 8th comes before the 10th." Apple unveiled its gold-colored iPhone 5S at a media event held on September 10.
In other words, Samsung is making sure that consumers know that it unveiled its gold-colored smartphone before Apple unveiled its gold-colored iPhone 5S. Although there is no doubt that gold-colored smartphones existed before Apple's iPhone 5S, Samsung's list is unlikely to dispel its reputation as an Apple imitator.
In the 2012 Apple v. Samsung case in the Northern District of California, a jury determined that 26 Samsung products infringed on Apple's patents and ordered the Korea-based company to pay the iPhone maker $1.05 billion in damages. Although U.S. District Judge Lucy Koh later vacated a portion of that award due to a jury error, the trial helped to publicize Apple's accusations of Samsung's copying.
As noted by the Guardian Express, Samsung's Galaxy S4 Gold edition is currently only available in certain Middle East countries for an unknown price. Apple's iPhone 5S is available in multiple markets around the world and starts at $199 with a two-year service contract.
Here's how Apple traded on Friday.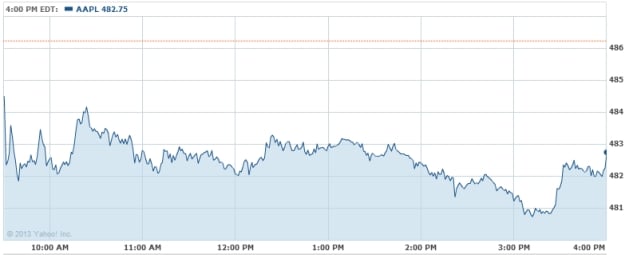 Follow Nathanael on Twitter (@ArnoldEtan_WSCS)
Don't Miss: Did Apple Pay Electronic Arts for First Dibs?