Samsung to Obama: Treat Us Like You Treat Apple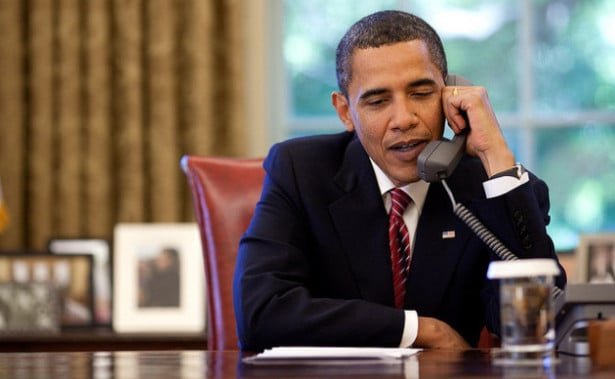 Will the Obama administration veto a U.S. International Trade Commission import ban on Samsung's (SSNLF.PK) products like it did for Apple (NASDAQ:AAPL)? Barring a presidential veto, an ITC import ban on some older Samsung products is set to take effect at midnight on October 8, reports Bloomberg.
Apple won the ITC import ban against Samsung on August 9, less than a week after the Obama administration vetoed an ITC import ban that Samsung had won against some older models of Apple's iPhones and iPads. However, it is unlikely that Samsung will be granted a similar reprieve in this case.
According to U.S. Trade Representative Michael Froman, the import ban against Apple was overturned due to the nature of the patents in dispute. The technology at the center of Samsung's complaint against Apple concerned a standard for transmitting data and was covered by a standards-essential patent, or SEP. Holders of SEPs are supposed to license those patents under FRAND (fair, reasonable, and non-discriminatory) obligations. However, the Obama administration was concerned that Samsung was "engaging in 'patent hold-up.'"
Unfortunately for Samsung, the Apple patents in this case are not SEPs. One patent in dispute covers a particular touchscreen interface feature and the other patent covers a headset plug detection technology. However, Samsung argued in a letter to Froman that the import ban should still be vetoed because the patents only cover "trivial" smartphone features. The Korea-based conglomerate also pointed out that allowing the import ban to take effect would give the appearance of bias against foreign companies.
"The world is watching how Samsung is treated by the United States in this 'smartphone war' and the administration has a significant interest in avoiding the perception of favoritism and protectionism toward U.S. companies," wrote Samsung. Although Samsung noted that the ban would only affect a few of its products, it asked Froman to consider the "broader, long-term policy implications."
Apple and Samsung have had multiple patent-infringement battles with each other in courts around the world. The smartphone makers have another trial scheduled for November 12, when a jury will determine a partial damages award from a previous patent-infringement trial that Apple won in 2012.
Follow Nathanael on Twitter (@ArnoldEtan_WSCS)
Don't Miss: Will iPhone 5S Motion Sensor Problems Throw Apple Off Balance?