Samsung Triumph: ITC Bans These Apple Products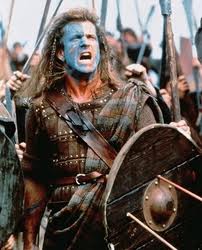 The U.S. International Trade Commission has handed Samsung (SSNLF.PK) a significant victory in its ongoing patent-infringement battle against rival smartphone maker Apple (NASDAQ:AAPL) by ruling that some of Apple's devices are infringing on Samsung's patented technology. The ITC determined that Apple is violating a Samsung patent that covers data transmission methods on certain older models of iPhones and iPads. This ruling will bar the importation of the AT&T (NYSE:T) versions of the iPhone 3G, iPhone 3GS, and iPhone 4. It also bans the cellular versions of the original iPad and iPad 2.
The iPhone 5, iPhone 4S, and certain models of the iPhone 4 are unaffected by this ruling since those products utilize a Qualcomm (NASDAQ:QCOM) chip that does not infringe on Samsung's patent. The infringing technology is related to the Universal Mobile Telecommunications System, or UMTS, and is found in Apple devices that utilize an "Infineon-made communications chip" reports Apple Insider. According to Florian Mueller at Foss Patents, this chip enables UMTS connectivity for Apple devices on AT&T's network. Besides AT&T devices, the import ban also affects the iPhone 4 and iPad 2 3G that is sold for use on T-Mobile's network.
This decision reverses a preliminary ruling by ITC Administrative Law Judge James Gildea in September 2012 that determined that Apple had not violated Samsung's patents. Apple can still appeal the ruling to the U.S. Court of Appeals for the Federal Circuit, or the company can hope that President Obama chooses to veto the import ban during the 60-day Presidential Review period. In the meantime, Apple can continue to sell the devices during the 60-day review period.
Samsung spokesperson Adam Yates states via Bloomberg that, "We believe the ITC's final determination has confirmed Apple's history of free-riding on Samsung's technological innovations. Our decades of research and development in mobile technologies will continue, and we will continue to offer innovative products to consumers in the United States."
On the other hand, Apple argues that Samsung has never made a fair offer to license its patented technology and has instead worked against the interests of consumers by demanding exorbitant licensing fees for industry standard patents. According to filings with the ITC, Samsung was seeking a licensing fee of 2.4 percent on the average price of the affected iPhones and iPads.
Although this import ban will not affect Apple's latest generation of devices, it is a publicity coup for Samsung and may give the Korea-based company more ammunition for its upcoming patent trial against Apple in California.
Follow Nathanael on Twitter (@ArnoldEtan_WSCS)
Don't Miss: Apple: Spaceship HQ Will Bring California the Dough.