Samsung's Missed Earnings and What That Means for Apple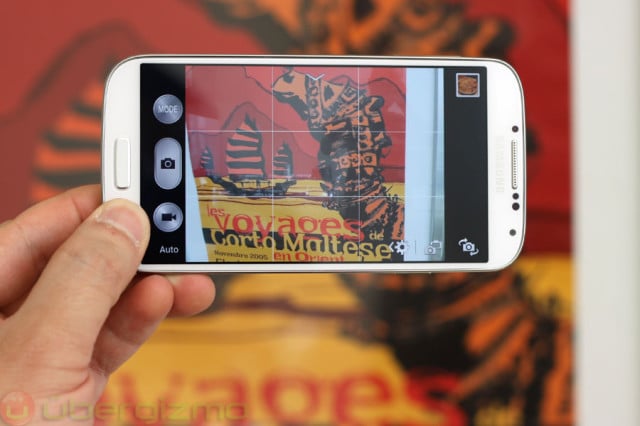 How should smartphone makers respond to the evolving mobile device market? Samsung (SSNLF.PK) failed to hit its earnings expectations for the second quarter, sparking speculation that the Korea-based electronics giant may be in a downward trend. According to Hyundai Securities analyst Jeff Kim via Reuters, 70 percent of Samsung's total operating profit comes from its mobile device segment, but sales of its latest Galaxy S4 device have started to slow.
As the market for high-end smartphones reaches saturation, sales of flagship mobile devices from Samsung, Apple (NASDAQ:AAPL), and HTC have all started to decrease. "Apple and Samsung have been dominating the high-end of the market and that's the part of the market that is getting saturated," IDC research director Francisco Jeronimo told CNBC. In this sense, Samsung's decreasing sales issues are similar to Apple's problems.
Most of the growth is now found in the low-end smartphone market in emerging markets such as China. "A lot of people are talking about this market reality, where, if we are talking about the smartphone demand… they are really shifting towards the emerging markets, and what that means is lower margins. They are not really selling the Galaxy S4s," said Euromonitor International electronics analyst Mykola Golovko.
Although Samsung's $8.3 billion operating profit forecast has increased 47 percent over last year, the company's shares have dropped 17 percent in value since early June. Similarly, Apple's shares have fallen 21 percent over the same period.
Samsung is responding to the changing mobile market by increasing its low-end smartphone business. However, the low-end smartphone market also has narrower profit margins, which makes the market even less attractive to a high-end device maker such as Apple.
The solution for Apple may be more complex. As a manufacturer of high-end devices, Apple runs a risk of diluting its premium brand image in pursuit of low-end smartphone profits. Perhaps the best response to the evolving mobile market is for both companies to create new types of mobile devices.
Apple filed a trademark for the "iWatch" name in Japan on June 3, and Samsung recently filed a trademark for the "Samsung Gear" name in the U.S. This seems to indicate that the wearable technology market will become increasingly important for both companies. ABI Research predicts that 1.2 million smart watches will be sold worldwide this year alone.
Here's how Apple traded on Friday: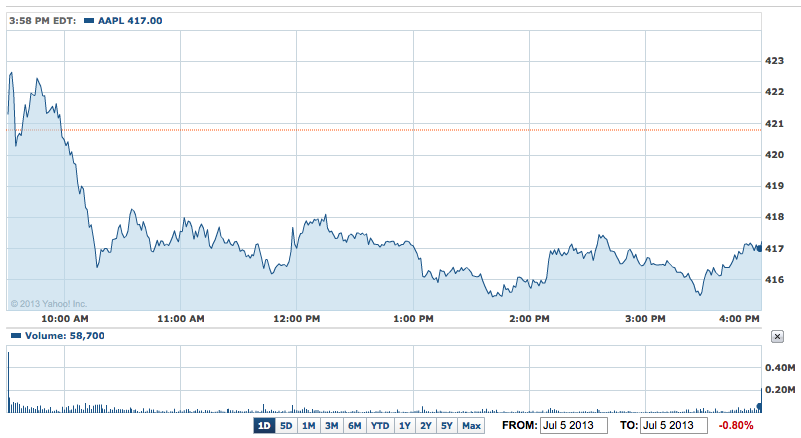 Follow Nathanael on Twitter (@ArnoldEtan_WSCS)