Sen. Al Franken to Apple: How Secure Is Touch ID?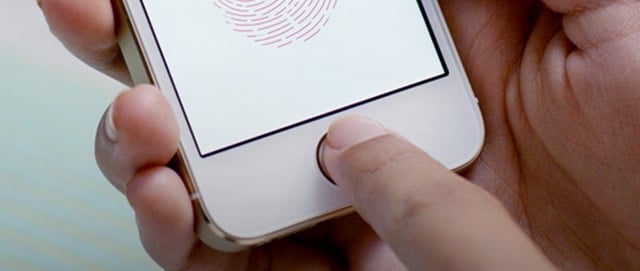 Senator Al Franken recently became the latest industry watcher to raise security and privacy concerns about Apple's (NASDAQ:AAPL) new Touch ID fingerprint scanner. In an open letter addressed to Apple CEO Tim Cook, Franken asks several questions about the security of users' biometric information and the steps that Apple has taken to keep users' information private.
Franken seemed especially concerned about the possibility that a hacker could steal a user's identity by acquiring their fingerprint. Apple has previously assured users that images of their fingerprints will be in an encrypted form and will only be stored in a secure sub-section of the A7 chip.
"Passwords are secret and dynamic; fingerprints are public and permanent. If you don't tell anyone your password, no one will know what it is. If someone hacks your password, you can change it — as many times as you want. You can't change your fingerprints. You have only ten of them," wrote Franken.
The senator also asked several questions concerning the privacy of users' fingerprint data and any other "diagnostic information" that might be collected by Apple. Many of these questions dealt with third-party access to the Touch ID system, but Franken also raised some questions about how Apple viewed this data under the law.
"Can Apple assure its users that it will never share their fingerprint files, along with tools or other information necessary to extract or manipulate the iPhone fingerprint data, with any government, absent appropriate legal authority and process?" asked Franken. According to Marcia Hofmann at Wired, biometric authentication systems could weaken a user's Fifth Amendment protections against self-incrimination since biometric data is not considered "testimonial."
On the other hand, Michigan State University computer scientist Anil Jain pointed out that Apple's decision to keep fingerprint data off the network makes it "extremely difficult" to steal and decrypt the fingerprint data, reports Bloomberg. However, Jain also noted that no system is completely invulnerable and "If you spend enough resources on it, anything is possible."
Apple's Touch ID fingerprint scanner is one of the central features of its new flagship iPhone 5S device. Apple released the iPhone 5S last Friday and has already sold all of its available supply in markets around the world. Here's how Apple traded on Friday.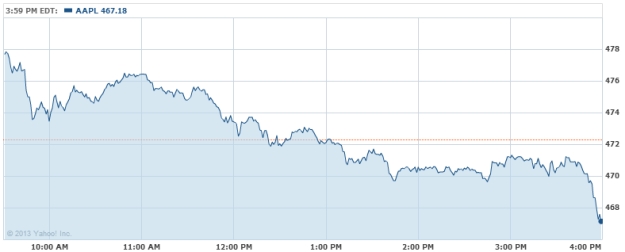 Follow Nathanael on Twitter (@ArnoldEtan_WSCS)
Don't Miss: These Analysts Were Completely Wrong About Apple.