Senate Considers Tax Break for Apple and Others to Repatriate Profits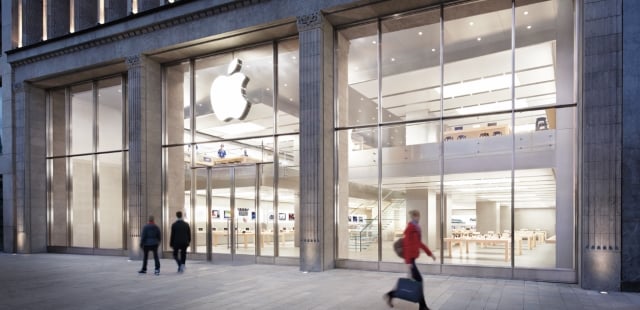 The U.S. Senate is considering a one-time "tax holiday" to allow American companies like Apple (NASDAQ:AAPL) to repatriate profits that are currently held abroad. Reuters reports that both Democrats and Republicans in the Senate are considering the program as a way to fund road construction and repairs paid for by the federal Highway Trust Fund. The fund is due to run out of money in August.
In order to generate revenue, the Senate may be willing to give companies a tax break on profits they've earned abroad. AppleInsider reports that Apple, which currently holds $138 billion abroad, could be the largest beneficiary of the potential tax holiday. Of the $156 billion in cash that Apple held at the end of last quarter, only $18 billion was held domestically. The company has previously said that it didn't plan to repatriate those funds, citing the high tax rate — 35 percent on revenue generated outside of the U.S. — as the reason behind that decision. Reuters points out that companies aren't required to pay the 35 percent tax on their overseas profits until they bring the earnings into the U.S. The profits can be held abroad indefinitely.
Apple chief executive Tim Cook testified before Congress last year to call for the reform of corporate tax laws. At the time, he told The Washington Post that reducing companies' tax burdens would allow them to use foreign earnings to create U.S. jobs and make other domestic investments. Cook said that the 35 percent corporate tax rate was prohibitively high.
"If you look at it today, to repatriate cash to the U.S., you need to pay 35 percent of that cash. And that is a very high number. We are not proposing that it be zero. I know many of our peers believe that. But I don't view that. But I think it has to be reasonable."
As AppleInsider pointed out, Apple has in the past lobbied for a tax holiday that would allow it and other American companies to repatriate profits at a lower tax rate. In 2011, Apple and a number of other companies lobbied unsuccessfully for a program to lessen the tax burden on repatriated earnings. The last tax holiday granted by Congress was passed in 2004, and allowed companies to repatriate profits at a tax rate of 5.25 percent.
Another such holiday would offer huge benefits to Apple, which is the U.S.'s largest corporate taxpayer. Apple paid $7 billion in taxes to the U.S. in 2013, but it and other companies pay low international taxes by using corporations in Ireland. The U.S. investigated Apple's tax practices in Ireland and found that the company didn't break any laws by using Ireland as a tax haven. However, Apple Insider reported that the European Union will investigate Apple, along with Fiat and Starbucks (NASDAQ:SBUX), for tax evasion. Google (NASDAQ:GOOG), Microsoft (NASDAQ:MSFT), Facebook (NASDAQ:FB), and Amazon (NASDAQ:AMZN) all use Irish corporations to avoid international taxes.
Further complicating the Senate's debate on whether to issue another tax holiday is eBay's (NASDAQ:EBAY) decision to repatriate $6 billion of its overseas earnings without waiting for a tax holiday, incurring almost $3 billion in tax charges, as Forbes reported. Companies like Apple and Cisco (NASDAQ:CSCO) have avoided such penalties by issuing debt in order to pay for share buybacks, and eBay was criticized for choosing to repatriate profits at a high tax instead of issuing debt.
The program currently under consideration in the Senate would likely bring back the low 5.25 percent tax rate, with caps on specific interest deductions. Bloomberg reported that the tax holiday would cost the U.S. government an estimated $95.8 billion in revenue over a decade, as calculated by the Joint Committee on Taxation.
More From Wall St. Cheat Sheet: