Shaw Wu: Here's How Apple Will Find Its Mojo
Sterne Agee's Shaw Wu may be a strong Apple (NASDAQ:AAPL) bull, but with the company facing growth questions, the analyst admitted that large-screen Google (NASDAQ:GOOG) Android phones had been a bigger success than expected. According to Wu, Apple will leave itself in a bad place if it did not launch a larger-sized iPhone sometime soon, especially considering that supply chain data suggested Samsung (SSNLF.PK) was planning to release the Galaxy S4 in April with a five-inch screen.
Apple's latest iPhone 5 features a four-inch screen, while the existing Galaxy S3 has a 4.8-inch display and the Galaxy Note II a 5.55-inch screen. In this trend, even platform stickiness, which has been Apple's friend for years, may not be enough, Wu said.
"We believe Apple is leaving money on the table by not participating in larger touchscreen form factors," Wu wrote in a note to investors on Tuesday. "But more importantly, we believe Apple needs to reclaim high-end leadership as that is what brand is about. Sure, iOS, iTunes, and the App Store are great, but it is clear that many customers want larger screens."
The analyst also came down hard on Apple's refusal to transform drastically even as others keep evolving. While Apple had seen a lot of success over the past decade with the same strategy, the company was in need of thinking differently and not shying away from "taking risks," such as its experiment with the iPad mini. Wu disagreed that Apple needed to move all the way into the low-end of the market, though he said it needed to "address the mid-range" better.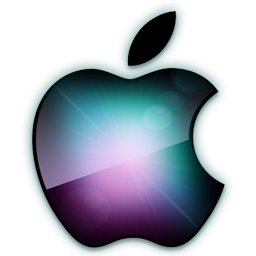 It may even make sense to let its famous industry-high margins drop a little, he suggested. "Investors have shown a willingness to accept lower margins for sustainable top-line growth," Wu wrote. "We have seen this with Amazon (NASDAQ:AMZN) and Google."
Wu added that he did not believe investors' deep worries about Apple's future were likely to come true, but said the company did need a spark. "The big question we get from investors is whether the greatest turnaround and growth story of the past decade is over," he wrote. "Our answer is no, but we do believe that Apple needs to think different and change its strategy to regain its mojo."
The analyst has a Buy rating on Apple, along with a $715 price target. Apple closed at $442.32 on Monday.
Don't Miss: Apple Tells Investors: We Need You!