Siri Says Goodbye to Google and Hello to Bing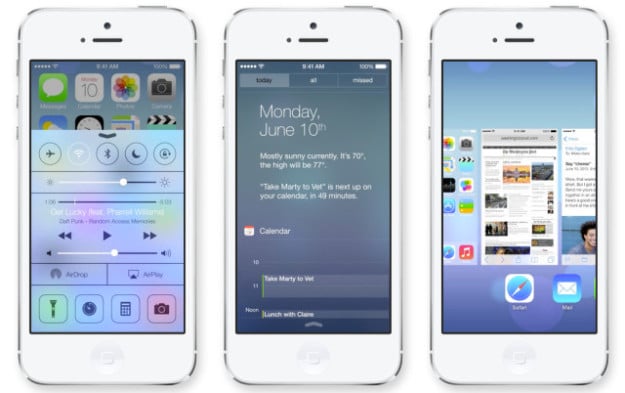 Apple's (NASDAQ:AAPL) recent design efforts have been sculpted to serve a dual purpose: to help the iPhone maker recapture its authority as a tastemaker, and blunt the advance of Google's (NASDAQ:GOOG) Android mobile operating system, which ran on 74 percent of all smartphones in the first quarter, compared with Apple's 18 percent, according to the research firm Gartner.
The iPhone maker unveiled the biggest redesign of its mobile operating system since the company's flagship smartphone was introduced in 2007 at its annual Worldwide Developers Conference on Monday. Apple's iOS 7 boasts much more minimalist software than earlier iterations of the iconic platform, and if the overt message of the new design was meant to reaffirm the company's coolness factor, then the underlying goal of the update was to outshine Android.
One particular change to iOS, which has little bearing on the functionality or design of the mobile platform, speaks volumes about the changing relationship between Apple and Google; Google's search engine has been displaced as the default source for searches spoken into the Siri voice assistant on iPhones and iPads. Instead, Microsoft's (NASDAQ:MSFT) laggard Web-search engine will be providing that service. That means that when the next version of the iOS software is released next fall, iDevice users who ask Siri how far away the Moon is from Earth will get answers from Bing.
Siri, which was launched with the iPhone 4S, will direct a great deal of traffic to Microsoft's Bing, which trails far behind search leader Google. Microsoft's share of U.S. Web searches in April amounted to 17.3 percent, while Google gobbled up a 66.5-percent share, according to comScore data. Still, Bing has not completely replaced Google Search. It still remains the default web search engine for the Safari Web browser built into iPhones and iPads. Furthermore, Siri users can still can specifically ask the voice assistant to "search Google" for a particular request.
Switching to Bing underscores Apple's efforts to become less reliant on services from Google, a journey that began when the iPhone maker decided to create its own digital mapping service. However, Apple Maps was a bit of fiasco. At launch, it misidentified cities, used incorrect icons, and even failed to display certain locations. When Google developed its mapping service into an application for iOS, it immediately became the number download at Apple's App store.
Google has even created a Siri competitor that comes with the latest version of the Google search app. Google Now, as the service is named, requires a Google account, but as many technology experts assert that its speech recognition runs rings around Siri. Drawing on information from all of the company's services — Gmail, the Google Plus social network, Google Maps, and Search — it can answer queries just as Siri does and stores information, such as appointments or directions, that users may eventually need.
Follow Meghan on Twitter
@MFoley_WSCS
Don't Miss: Will S&P Addition Give Facebook the Boost it Needs?