Smartphone and GPS Map Wars Heat Up For Apple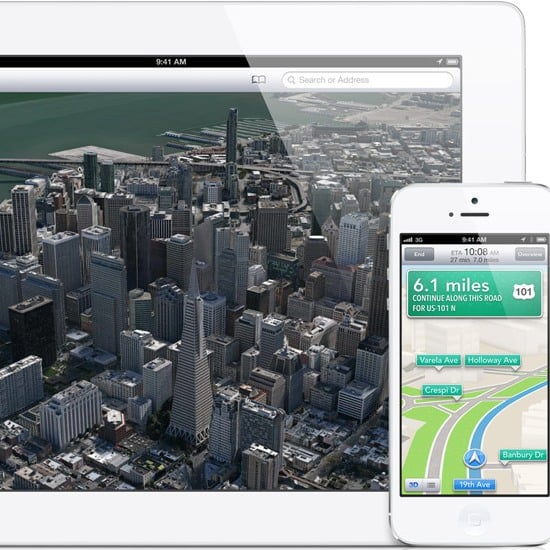 Will automotive navigation systems maker TomTom become the next must-have acquisition target for Apple (NASDAQ:AAPL)? Some analysts believe there are only four major players in the high-quality map game — TomTom, Google (NASDAQ:GOOG), Waze, and Navteq.
Google, rival maker of the Android mobile operating system, is obviously not an option for Apple. Navteq is already a wholly owned subsidiary of Finnish phone maker Nokia (NYSE:NOK). Now rumors are swirling about a possible $1 billion acquisition of Waze by Facebook (NASDAQ:FB).
Apple, with its enormous cash hoard, could probably easily outbid Facebook for the Israel-based map app company. However, integrating Waze into Apple Maps might be problematic for the iPhone maker. Waze gets most of its crowd-sourced traffic updates through Google's Android operating system. If Apple acquired Waze, it would either have to maintain its OS rival in the map app or risk losing the user base by eliminating Android support.
This leaves TomTom as the most attractive takeover target for Apple. The Netherlands-based company already has experience with Apple as a provider of the mapping data for Apple Maps. Although Apple Maps initially had many problems, this was not due to TomTom's mapping data, but rather came from difficulties Apple had with integrating multiple sources of data into one application.
This takeover could also benefit TomTom, as smartphones continue to eat away at the sat-nav device market. Cees van Dok, TomTom's head of user experience design, tried to downplay the threat of smartphone-based navigation apps in a recent interview with TechRadar. "I think the world we're going into will be a multi-screen word. I think there will always be an appetite for personal navigation devices," he said.
Meanwhile, Apple is still working to rebuild its mapping reputation after its disastrous launch of Apple Maps. The much-maligned Maps application was criticized for its many faults, including lack of geographic details, missing or mislabeled locations, and many other glitches. Apple eventually apologized for the problematic app and fired Scott Forstall, an iOS software executive, in October of 2012.
Here's how Apple has traded over the past week.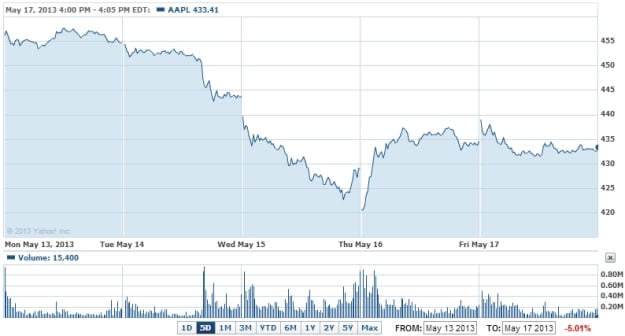 Follow Nathanael on Twitter (@ArnoldEtan_WSCS)
Don't Miss: Apple TV Gains This Groundbreaking TV Network.