Smartphone Stats: Apple Rules OEM, Android Dominates Platform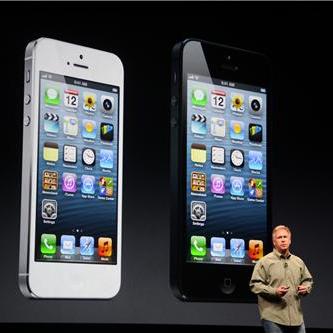 Market research company comScore has released the latest smartphone market share statistics that reveal little has changed since the last three-month period ended in February. Apple (NASDAQ:AAPL) and Google (NASDAQ:GOOG) each still hold a top spot in the rankings for OEM and operating system, respectively.
The latest data covers the three-month period that ended in May 2013. Apple easily maintained its rank as the number one smartphone OEM in the U.S., with 39.2 percent of smartphone subscribers using the Cupertino-based company's iPhone. This is a 0.3 point change from the 38.9 percent share that Apple held in February.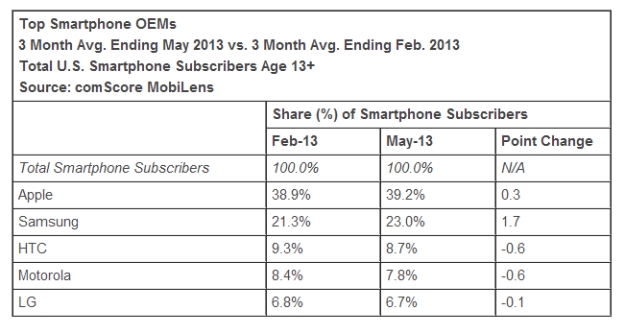 Samsung (SSNLF.PK) remains Apple's closest competitor after increasing its share of the OEM market by 1.7 points to 23 percent in May. Every other OEM in the top five lost market share over the past three months. HTC kept a distant third place with an 8.7 percent share of the total smartphone OEM U.S. market.
When it comes to the smartphone platform market, Apple's 39.2 percent share drops it to second place. Google's Android mobile operating system continues its dominance of the U.S. market with a 52.4 percent majority share. This is a 0.7 point increase over its market share in February.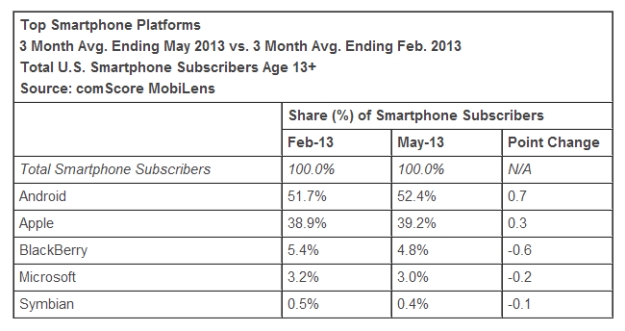 Overall, the smartphone market has increased by 6 percent since February. Smartphones have penetrated 59 percent of the mobile market with approximately 141 million smartphone owners in the U.S.
Don't Miss: Here's Why Airlines Love Apple's iPad.
Follow Nathanael on Twitter (@ArnoldEtan_WSCS)