Sony Plays Catch-Up in Online Music Streaming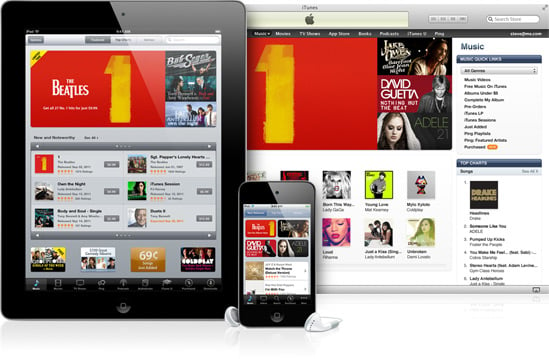 Sony's (NYSE:SNE) playing catch-up in the online music streaming game. After falling behind rival industry-leader Spotify, Sony has announced it will expand its Music Unlimited streaming service, offering the app on Apple's (NASDAQ:AAPL) iPhone and cutting the price of a subscription in half.
Users of Sony's Music Unlimited on iPhone or iPod Touch will soon be able to store music to play when internet service isn't available, an option already offered by Spotify, Rdio Inc., and Rhapsody International. The feature has to be reviewed by Apple, but should be available to iOS users soon.
In order to catch-up with Spotify, Sony is offering Music Unlimited at a discount for $60 a year, half of the $10 per month Spotify charges for a premium account. Music Unlimited users can stream music on Google's (NASDAQ:GOOG) Android, Apple's iOS, Sony video-game devices, Bravia TVs, and personal computers. There is also an even less expensive option that only allows users to use the service only on PlayStation devices or personal computers.
Music Unlimited, which is already available on the Google Play store, will soon be coming to iOS. Listeners will also be able to download music from the service to listen to when WiFi or cellular connection isn't available, or when looking to conserve battery or data usage. The downloaded songs aren't stored on the device permanently, but remain available as long as the subscription fee is paid and the user connects to the service at least once a month.
Online streaming radio services are immensely popular, but have a hard time competing with satellite radio when it comes to producing revenue. The services are generally free and ad-based, with premium ad-free accounts offered for a monthly subscription fee. Popular online radio service Pandora, Inc. (NYSE:P) has struggled to turn a profit since going public despite continuously growing memberships, which has led some to question if offering music streaming for free is a sustainable business practice.
Follow Jacqueline on Twitter @Jacqui_WSCS