Sorry Pandora, Spotify Is Armed With a New Strategy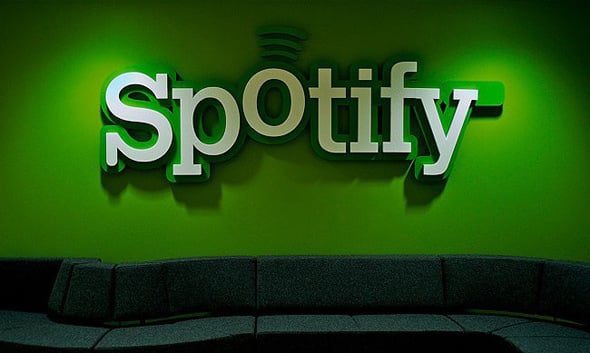 Poor Pandora (NYSE:P) — when it rains, it pours. Just when the music service's CEO Brian McAndrews thought he had weathered the worst of the Apple (NASDAQ:AAPL) iTunes Radio storm, it now looks like his company is about to have another big competitor on its hands, and its name is Spotify. 
Spotify isn't a new rival by any means, having launched in 2008 by Swedish startup Spotify AB, but the company hasn't posed as significant of a threat to Pandora as it might have liked, because until now, a free version of Spotify was available only on desktop and laptop computers. New reports that came out Thursday, however, illuminated that the Swedish company is gearing up to launch a free, ad-supported version of its streaming-music service on mobile devices, and that only means more competition for Pandora and iTunes Radio.
According to the Wall Street Journal, Spotify plans to soon roll out a new ad-supported service that will offer mobile users the chance to play a limited number of songs on demand, and also hear music based on their reported preferences — all free of cost. Previously, Spotify users could play music on demand, but only on their computers, and they could only secure mobile access if they bought into Spotify's premium package, which costs $10 a month, and promises unlimited, on-demand music on any device.
Spotify's program may have worked well years ago when the streaming music market wasn't so saturated, but now that Pandora, iTunes Radio, and a handful of startups are already offering their basic services for free on desktop and mobile platforms, Spotify has no choice but to somehow follow suit if it doesn't want to be crowded out by competitors. The Swedish company initially operated with the understanding that Spotify users would get their first taste of the service for free on the web, and then pay for it on their mobile phones. However, the problem now is that many users no longer employ desktops and therefore never get to the first part of that plan.
Spotify recently sent out invitations to an event next week in New York, presumably to make its big announcement, and Tech Crunch reports that the launch of the free mobile tier will take place on December 11 at a press event in the city. Tech Crunch explained in its report that under the new service, users won't get unlimited on-demand access, but will be less restricted if they listen to playlists or collections they've already created. The company sent out invititations for its December 11 event on December 3, and staying mysterious, they read, "We're having a media event. Like to come? There will be donuts."
To make it all happen, the Journal reports that Spotify has been negotiating for almost a year with the three major record companies it works with: Sony Corp's (NYSE:SNE) Sony Music Entertainment, Vivendi SA's Universal Music Group, and Access Industries's Warner Music Group. All four parties had to agree over the rates Spotify will pay the record companies to play songs on the free mobile service, and how much control users will have over what they want to listen to.
Don't Miss: 7 Classic Toys With Accidental Beginnings.