Sorry, World: Apple Bows Out of Laptop Price War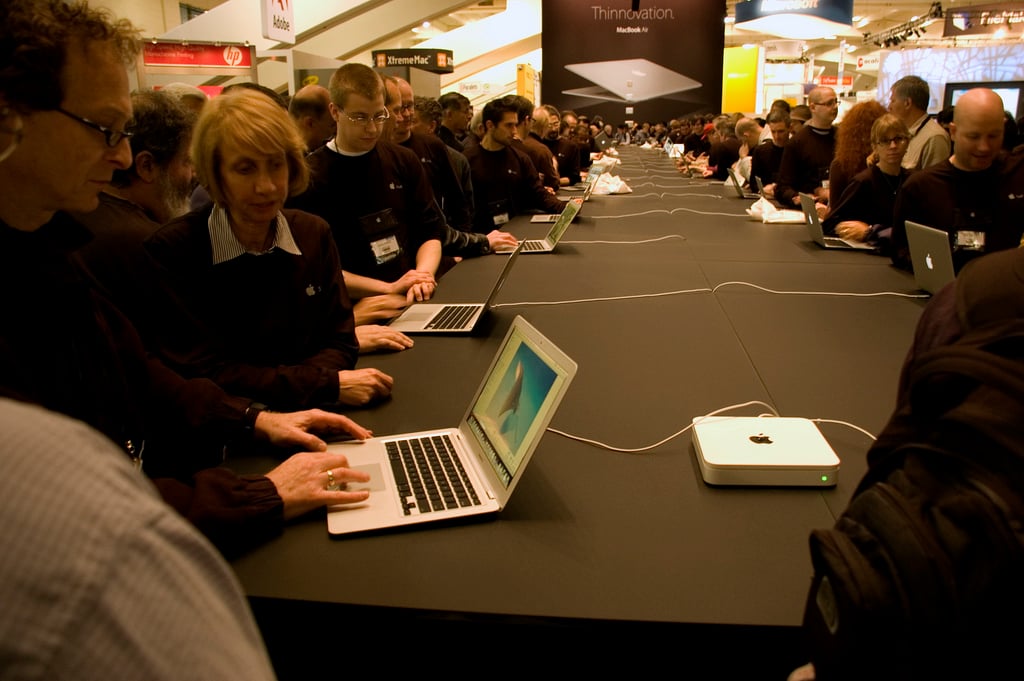 A quick perusal of Amazon (NASDAQ:AMZN) shows one advantage of an increasingly saturated tablet market: laptop prices are coming down. Tablets are the hot-ticket items this holiday season, especially after Apple (NASDAQ:AAPL) recently launched its iPad Air and newest iPad mini, but laptops still shouldn't be counted out of the gift game.
CNET reports that Deutsche Bank published a research note on Monday that highlighted that around 60 percent of the 80 best-selling laptops at retailers are going for less than $400, with 30 percent even slipping below $300. Analyst Chris Whitmore, via CNET, explained why in the note: "We believe this reflects the need for [laptop] vendors to close the pricing gap with tablets which continue to exhibit strong market momentum."
Of course, this is good news for cost-conscious consumers this shopping season, but there's only one problem — Apple isn't joining in on the fun. Apple laptop prices are still as high as ever, and that's a reality that's here to stay. Because why should Apple lower its prices when its expensive MacBook Pro can still make the best-sellers list? Deutsche Bank says that per to Cyber Monday sales, Apple's $1,050 13.3-inch MacBook Pro was the No. 5 top-selling laptop, and its $1,400 13.3-inch MacBook Pro Retina placed tenth.
That means that Apple laptops priced more than double those of the company's competitors are still selling out, providing the tech giant little impetus to lower its prices. Apple has always been known to charge high prices, but it usually likes to stay on par with competitors. Its strategy with the laptop game, however, reveals that it is willing to maintain a price difference with its rivals thanks to its confidence that its MacBook popularity will continue — and that loyal consumers won't go after competitors' products even if they are priced lower.
Thus, Deutsche Bank highlights another Apple truism: It refuses to take part in any holiday price wars and will maintain its own rules, rather than those that fuel other companies. Whitmore said in his note seen by CNET: "Apple is a best seller and everyone else is playing for scraps at significantly lower price points. Overall, it appears there is little margin in the Android ecosystem but volumes are robust due to very low price points."
Although Apple laptops are still selling, it's impossible to deny that tablets aren't stealing the spotlight. CNET reports that tablets outsold laptops by 10 million units during the fourth quarter of last year. According to Whitmore, "We expect that spread to expand to [about] 20M units in 2013 despite massive discounting … among [laptop] offerings."
Per Cyber Monday sales, the best-selling laptop on Amazon during the shopping holiday was the 11.6-inch Samsung  (SSNLF.PK) Chromebook, going for $244, while the best-selling tablet at Target (NYSE:TGT) was the Apple iPad Air 16GB, which went for $499.
Don't Miss: Apple Steals Radio Exec From Cumulus Media.