Sprint Upgrades Smartphone Radio With This New Platform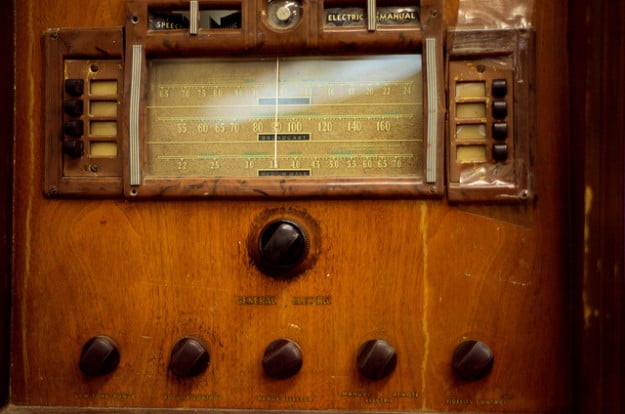 There are many Internet radio services on the market, but Sprint (NYSE:S) is continuing the rollout of a service that is free, doesn't rely on streaming, and will work on phones that don't use Apple's (NASDAQ:AAPL) operating system. The free FM radio service, known as NextRadio, will allow users to hear local stations, send feedback online, and purchase songs without sapping much battery life.
Representatives from Sprint, the radio industry, and major record labels spoke about the smartphone innovation on Thursday at Advertising Week in New York. Sprint's radio service will operate in devices from every new Google (NASDAQ:GOOG) and Microsoft (NASDAQ:MSFT) Windows smartphone sold in the future.
In addition, listeners who are interested in buying music coming into phones can purchase the songs with a click on Google Play or have it added to their Sprint bill. They will not be able to connect and buy songs through Apple's iTunes using NextRadio. While the moderator of the Advertising Week talk wondered why the offering from Sprint was necessary in today's complex market, the introduction by Joe Puglise, president of Clear Channel Radio New York, shed light on the subject."Forty years ago, well before the digital revolution, 93 percent of the population listened to radio over the course of the week," Puglise told the crowd. "And last year in 2012, 93 percent of the population listened to radio over the course of the week."
Though Pandora (NYSE:P) and other companies have found an audience for streaming services — and Apple introduced its iTunes radio — an important component of Sprint's answer is the ability to deliver music without streaming it. The inclusion of the antenna in the Samsung (SSNLF.PK) Galaxy line, as well as other phones running Google's Android OS, gives Sprint an advantage in two departments. While other services are wasting battery life and using data, NextRadio is operating directly out of the phone at no cost to the consumer.
The appeal to marketers is also immediately apparent, and a reason the talk was taking place at Advertising Week. Local radio stations will be able to increase their reach dramatically, while Sprint will offer advertisers opportunities when listeners shop for music they like on NextRadio.
Don't Miss: Here Are the U.S. Cities With the Most New iPhones.