Sprint's Quarterly Results Show a Company in Transition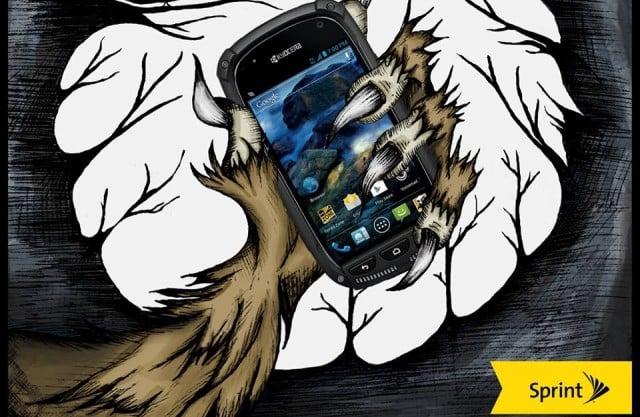 On Wednesday, Sprint (NYSE:S) reported third-quarter results that showed continued year-over-year growth in wireless service revenue for the thirteenth consecutive quarter. Shares edged up 8 cents, or 1.20 percent, to $6.76 in pre-market trading after the earnings report was released, a modest gain for a stock that has advanced slightly more than 20 percent this year to date and in the past 12 months as well.
While Sprint — which was acquired by Softbank (SFTBF.PK) in July for $21.6 billion — reported a third-quarter profit in addition to wireless revenue growth, the company did lose 360,000 contract subscribers. However, the losses were fewer than the 371,000 that analysts had expected Sprint to report, and Chief Financial Officer Joe Euteneuer told analysts during the company's conference call that the company expects to add subscribers in the fourth quarter.
Some of last quarter's losses stemmed from the fact that the wireless provider shuttered its outdated Nextel network on June 30, prompting some subscribers to move to other carriers. One of those carriers was T-Mobile (NYSE:TMUS), whose aggressive campaign to attract customers with cheaper plans and no-contract service agreements has won sizable subscriber additions. In cities covered with LTE service, T-Mobile is proving to be a tough competitor to Sprint.
"They are still in a tough transition as they work to upgrade their network," S&P Capital IQ analyst James Moorman told Bloomberg of Sprint. "Until their network is more comparable to the bigger carriers, they will have a problem with customer churn." In response to T-Mobile's growing presence in the wireless market, last month Sprint gave customers the option to upgrade their phones every twelve months, a similar offer to Jump, from T-Mobile, which allows customers to upgrade their phones twice per year for an an extra $10 fee per month.
But even though Euteneuer forecast the company will add subscribers in the current quarter, "you have to wonder when Sprint will get aggressive on pushing subscriber growth," Roe Equity Research analyst Kevin Roe told Bloomberg. "I believe Sprint will ramp up their marketing and promotions this quarter and through the first half of 2014."
The good news is that Sprint expanded LTE markets and shrunk its losses. Thanks, in part, to increase in the value of the company's investment in Clearwire (NASDAQ:CLWR), Sprint reported net income of $383 million in the third quarter, a significant improvement from the net loss of $767 million recorded in the year-ago quarter. But third-quarter revenue came in at $8.68 billion, slightly below the $8.78 expected by analysts, despite the fact the average wireless contract users jumped to $64.28 from $64.20 in the second quarter. Results were also helped by the 1.4 million Apple (NASDAQ:AAPL) iPhones that were sold in the third-quarter, 40 percent of which were to new customers.
Expectations are low for Sprint this year, given its subscriber problems and management changes, but Sprint Chief Executive Officer Dan Hesse said in the earnings press release that the company's "network investments will bring customers greater speeds and capacity and, when combined with our unique unlimited for life offers, will improve our competitive positioning."
As the company begins to utilize airwaves acquired from Clearwire to improve the quality of its network, Sprint will be better position to compete with top carriers like AT&T (NYSE:T) and Verizon (NYSE:VZ). "Spectrum could be Sprint's secret sauce,'" Wells Fargo analyst Jennifer Fritzsche wrote in a research note seen by the publication. "In our view, the 'new' Sprint's strategy will be all around network speed and throughput."
Follow Meghan on Twitter @MFoley_WSCS
Don't Miss: Mobile Phone Market Soars: Here Is What Rose Highest.