Starbucks Turns to Juice, Wal-Mart Gets Ditched in India: Market Recap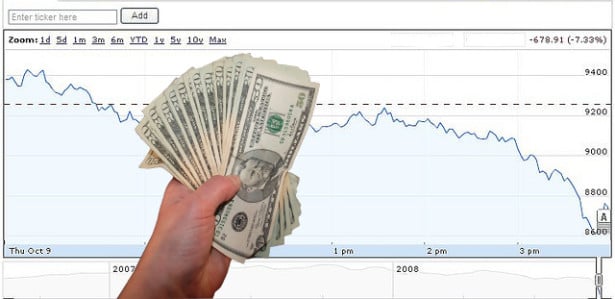 U.S. stocks rose during trading on Wednesday as investors believe new Federal Reserve Chair Janet Yellen will not hurry to curb the central bank's bond purchases. Negotiations between lawmakers over the budget seem to be slowly moving forward as President Obama has said he will negotiate with Republicans over health care if they end the impasse. House Republicans plan to send negotiators to the White House tomorrow. The U.S. Treasury has said the country will surpass its borrowing limit by October 17 if the shutdown isn't lifted.

Gold: -1.45% to $1,305.40 per ounce Oil: -2.02% to $101.40 per barrel U.S. 10-Year: +0.53 to 2.65%
3 Things Everybody Should Know About Janet Yellen: President Obama will nominate Janet Yellen to be chair of the U.S. Federal Reserve on Wednesday, putting an end to months of speculation about who would replace the current chair, Ben Bernanke. Bernanke's term is set to expire on January 31, and observers have long assumed that he would not seek another term.
Poll: Congress Less Favorable Than Dog Waste and Cockroaches: With Washington, D.C. still unable to end its political circus, a new national poll finds that Congress has a favorability rating in the single digits. Between the government shutdown and impending debt ceiling debacle, it's not too surprising that the majority of Americans disapprove of the misfits on Capitol Hill. However, how does Congress stack up against other things in life?
Budget Impasse: Will Republicans Go Down With the Ship? Washington, D.C. has once again become a political battlefield, and the collateral damage is seeping into the rest of the country like toxic waste. The medium of the conflict is the the budget — without a stopgap funding measure known as a continuing resolution in place, Uncle Sam tripped into the new federal fiscal year (which began October 1) missing appropriations for all nonessential U.S. government activities — but the real fight is over the Patient Protection and Affordable Care Act.
Here's your cheat sheet to today's top stocks stories:
Apple (NASDAQ:AAPL) has managed to come through once again. Aligning with analysts' expectations, industry sources reported Tuesday that Apple will hold its next invitation-only event Tuesday, October 22, where many believe Apple will reveal its latest updates to the iPad line.
Starbucks' (NASDAQ:SBUX) popular Evolution Fresh juice brand made took a significant step forward Wednesday as Starbucks celebrated the grand opening of a new Evolution Fresh juicery in Rancho Cucamonga, California. According to Seeking Alpha, the new juicery will enable Starbucks to expand its market share significantly in the $1.6 billion super-premium juice industry.
BlackBerry's (NASDAQ:BBRY) "bizarre" bidding process continues to drag on, but the CEO of Canadian pension fund, Alberta Investment Management,  has at least stepped up to explain what is keeping BlackBerry on the auction block for so long, and what investors can expect for BlackBerry's future.
Alcoa Inc. (NYSE:AA) — the world's third-largest producer of aluminum — reported third-quarter financial results that came in ahead of analyst expectations after the bell on Tuesday. Alcoa's revenue of $5.8 billion is decidedly "solid," effectively flat on the year despite a 7 percent decline in the cash price of aluminum on the London Mercantile Exchange. Analysts were expecting Alcoa to post a revenue around $5.63 billion.
Wal-Mart Stores (NYSE:WMT) and Bharti Enterprises announced Wednesday that they are officially breaking up their Indian joint venture, leaving the U.S. retail giant to fend for itself in a country that is considered one of the last gold mines for global retailers, but one which has stopped Wal-Mart dead in its tracks.
Yum! Brands (NYSE:YUM) reported results after the bell Tuesday for its third quarter that ended September 7, 2013, revealing that the Louisville, Kentucky-based company's net revenues fell 2.89 percent on the year to $3.47 billion, missing analyst expectations of $3.52 billion. In 2012′s third quarter, Yum posted a $3.57 billion figure.
Follow Jacqueline on Twitter @Jacqui_WSCS
Don't Miss: What Is Apple Bringing Fans on October 22?