Steve Jobs's Biographer: Apple Is Now Less Innovative Than Google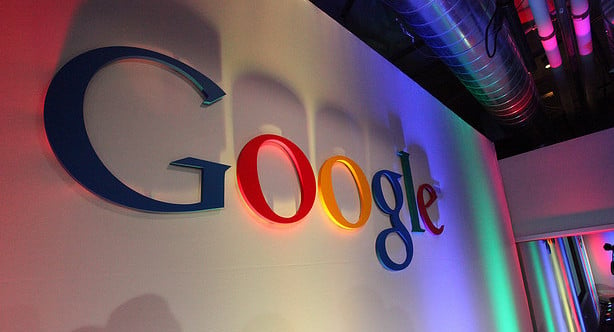 Is Google (NASDAQ:GOOG) more innovative than Apple (NASDAQ:AAPL)? Aspen Institute's Walter Isaacson seems to thinks so. In a recent appearance on CNBC's "Squawk Box," Isaacson proclaimed that, "The greatest innovation in the world today, right now, is coming from Google." Isaacson is probably best-known for writing Steve Jobs, a best-selling biography of Apple's legendary co-founder and CEO.
Although Isaacson noted that Apple's partnership with China Mobile (NYSE:CHL) was a "big deal," he believes that Google's recent acquisition of Nest — a company that makes connected thermostats and smoke detectors that can be managed wirelessly via a smartphone app — will ultimately be a "bigger deal." "This shows an amazingly strong integrated strategy that Google has to connect all of our devices, all of our lives — from our car, to our navigation system, to how our garage doors are going to open," Isaacson told CNBC. "The 'Internet of Things' is actually real."
Isaacson also noted that Nest co-founder and former Apple executive Tony Fadell will be joining Google as part of the acquisition deal. "Fadell was one of the team that created the iPod. He was very deep into the Apple culture. That's when Apple was so innovative," said Isaacson. Like many other Apple critics, Isaacson seems to subscribe to the view that Apple lost its innovative touch after the departure of Jobs.
"I think Steve Jobs would have wanted as the next disruptive thing to either have wearable-like watches or TV, an easy TV that you can walk into the room and say put on 'Squawk Box,'" Isaacson told CNBC. One of the most interesting revelations to emerge from Isaacson's biography on Jobs was that the Apple co-founder was interested in creating an "integrated television set." Isaacson also suggested that Tim Cook's position as CEO may be at risk if he doesn't garner the board's support and release a disruptive product this year. "This board is all Steve Jobs' people," noted Isaacson. "They aren't exactly the Tim Cook fan club."
Ironically, Nest CEO Fadell, who Isaacson believes will help make Google more innovative than Apple, has previously praised Cook's ability to innovate. "He [Tim Cook] didn't just become [CEO] because he could run a spreadsheet," Fadell told Business Insider last year. "It's because he could rethink the process. And that's what it takes to rethink products."
Cook has repeatedly hinted that new product categories would be unveiled in 2014. During the company's fiscal fourth quarter earnings call, Cook stated that, "We see significant opportunities ahead of us and both current product categories and new ones." More recently, the Apple CEO noted in an internal company memo obtained by 9to5Mac that, "We have a lot to look forward to in 2014, including some big plans that we think customers are going to love."
Follow Nathanael on Twitter (@ArnoldEtan_WSCS)
More From Wall St. Cheat Sheet: