Study: Apple Stores Are a Major Source of Total Cellphone Sales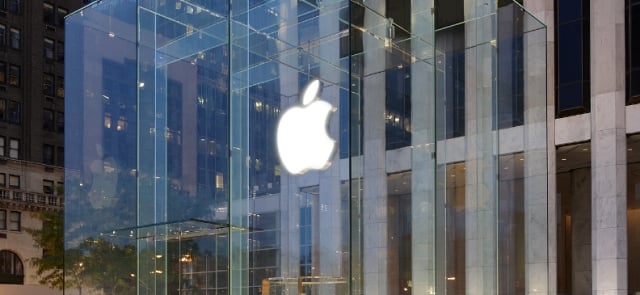 Apple's (NASDAQ:AAPL) retail stores account for a significant share of total cellphone sales in the U.S. despite only selling one brand of smartphone, reports All Things D. According to a Consumer Intelligence Research Partners' report obtained by All Things D, Apple Stores account for 11 percent of retail cellphone sales.
Although Apple sells a surprisingly high amount of iPhones through its own retail stores, carrier stores such as AT&T (NYSE:T), Sprint (NYSE:S), and Verizon (NYSE:VZ) are still the primary source of most cellphone sales in the U.S. On the other hand, CIRP's study found that Best Buy had become another surprisingly large channel for cellphone sales with a 13 percent share of total retail phone sales.
"Surprisingly, in light of its recent financial troubles, Best Buy has significant power," said CIRP co-founder Michael Levin via All Things D. "So, all major manufacturers and operating system producers, and even the major carriers, need Best Buy." Levin noted that both Apple and Samsung (SSNLF.PK) had established in-store kiosks as Best Buy in order to take advantage of the many cellphone shoppers that visit the consumer electronics store.
According to the CIRP report obtained by All Things D, several other large retailers have also emerged as significant sources of retail cellphone sales. The combined cellphone sales through Costco (NASDAQ:COST), Target (NYSE:TGT), and Walmart (NYSE:WMT) account for 12 percent of total retail cellphone sales in the U.S. Sales through brick-and-mortar retailers also outweigh sales from online retailers. According to CIRP, Amazon (NASDAQ:AMZN) accounts for seven percent of cellphone sales and eBay (NASDAQ:EBAY) accounts for two percent.
According to CIRP's survey via All Things D, the Apple Stores account for approximately 25 percent of Apple's total iPhone sales. Among the carriers, AT&T accounts for the most iPhone sales with 21 percent, followed by Verizon with 18 percent. Best Buy accounts for the largest portion of iPhone sales at a non-carrier store after Apple with a 13 percent share.
As previously reported by 9to5Mac, Tim Cook had a meeting with Apple's retail leadership earlier this year where he announced several new initiatives designed to increase sales at the Apple Stores. According to Cook, around 80 percent of iPhones are not sold through the Apple Stores. However, approximately 50 percent of all service iPhones are brought to Apple's retail locations. At the time, the Apple CEO suggested that there should be less of a gap between those two numbers. However, if CIRP's data is accurate, it would appear that the gap has already been closed by about 5 percent since July.
Here's how Apple has traded over the past five sessions.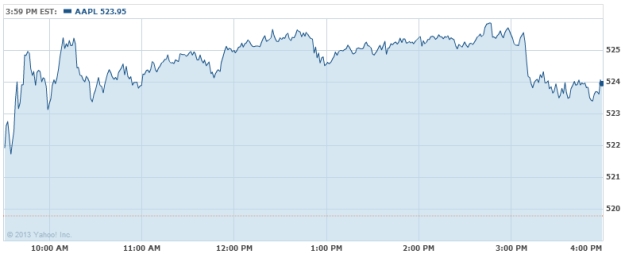 Follow Nathanael on Twitter (@ArnoldEtan_WSCS)
Don't Miss: Apple's Mac Pro Breaks Price Record for a Desktop PC at Auction.