Study: iPhone 5C Will Help Apple Expand Smartphone Domination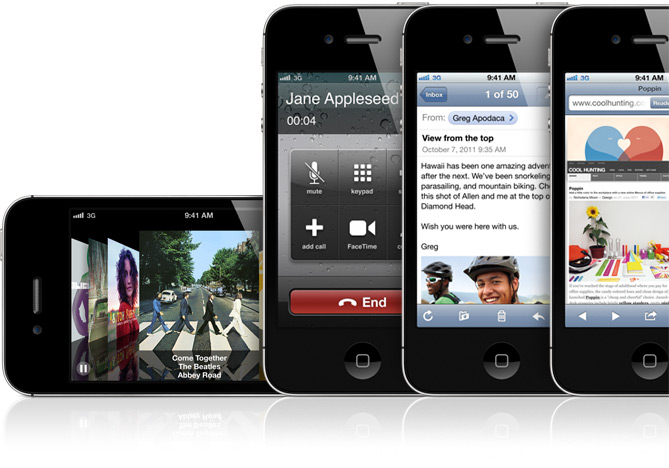 According to the latest research from Kantar Worldpanel ComTech, Apple's (NASDAQ:AAPL) iPhone has grown its market share 7.8 percent from July 2012 to remain the most popular smartphone in the U.S.
The iPhone now has a 43.4 percent market share in the U.S. While smartphones running on Google's (NASDAQ:GOOG) Android platform still dominate the U.S. market, at 51.1 percent, the Apple growth came at the expense of Android, with Android's share falling 7.6 percent versus a year ago. Apple and Android combined make up 94.5 percent of the smartphones in America. Microsoft's (NASDAQ:MSFT) Windows Phone made a small gain during the year, and BlackBerry's (NASDAQ:BBRY) share continued to slip.
The Kantar study also looked at the performance of different smartphones in markets around the world. Apple's iOS remained the second-most popular platform in every country surveyed except Mexico. Apple's marketshare grew in every major region except Germany and China, with the largest growth found in the U.S. and Britain.
The Kantar study also revealed interesting data about Microsoft's Windows Phone, which gained an 8.2 percent share across the five biggest markets in Europe. According to Kantar, though Apple and Android continue to dominate the smartphone market around the world, the cheaper Windows Phone has become an important third player, with many first-time smartphone buyers turning to less expensive Nokia (NYSE:NOK) devices powered by the Windows platform.
"Windows Phone, driven largely by lower priced Nokia smartphones such as the Lumia 520, now represents around one in 10 smartphone sales in Britain, France, Germany and Mexico," said Dominic Sunnebo of Kantar, who led the study. "For the first time the platform has claimed the number two spot in a major world market, taking 11.6% of sales in Mexico."
Microsoft on Tuesday announced that it decided to buy Nokia's mobile phone unit, patents, and mapping services for $7.2 billion, according to a Reuters report. Nokia's market share has shriveled since 2007, when the company accounted for 40 percent of mobile devices sold, to just 15 percent of all wireless phones and 3 percent of smartphones it sells now.
Nokia head Stephen Elop decided to use Microsoft's Windows platform for Nokia's smartphones rather than try develop a unique operating system for Nokia or use Android, which has almost become an industry standard — and it looks like the move is beginning to pay off for first-time smartphone buyers or consumers in the market for a cheaper device.
But Microsoft and Nokia shouldn't get too comfortable with their recent gains made by offering cheaper devices targeted toward those switching from feature phones. Apple is expected to release a less expensive, basic version of the iPhone called the iPhone 5C in the coming weeks. According to a recent report from Apple Insider, Apple could win over the 65 percent of the market it doesn't currently serve with its high-end devices by introducing a basic iPhone like the 5C.
Follow Jacqueline on Twitter @Jacqui_WSCS