Surface: A Cash Sinkhole for Microsoft?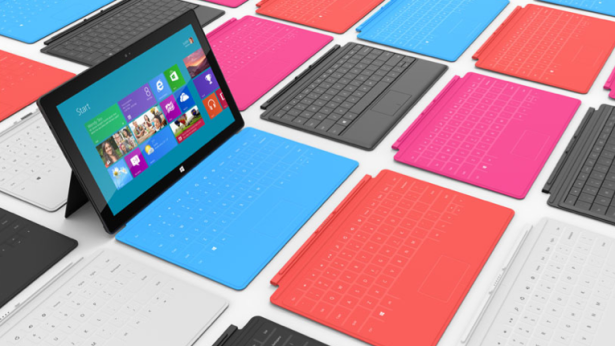 Microsoft's (NASDAQ:MSFT) line of Surface tablets have been a problem for the company since the product line came out eight months ago. After putting a dent in the company's fiscal fourth quarter earnings, a filing with the U.S. Securities and Exchange Commission on Tuesday revealed that the company has only made a revenue of $853 million from the tablets.
The 10-K filing seen by Apple Insider was the first information made public about how the Surface tablets have been performing, and the answer is not so good. That paltry figure doesn't come close to covering the $898 million cost of the ad campaign promoting both the Surface and Windows 8, and the $900 million charge "related to Surface RT inventory adjustments" seen in the company's earnings report.
The Surface tablets, which are meant to target the tablet/laptop hybrid market, are Microsoft's first venture into making hardware, and the results have been discouraging. Microsoft recently had to cut the price of the Surface RT tablet by $150. The device was meant to compete with Apple's (NASDAQ:AAPL) industry-dominating iPad, but now the Surface RT costs as much as the entry-level iPad mini, which is smaller and has half the memory of the Surface RT.
That price cut, along with the fact that the iPad App Store has more tablet-specific apps than any other app store, makes Microsoft's expensive ads targeting Apple and trying to exhibit the ways in which the Surface is better than the iPad almost embarrassing.
Apple has been reluctant to dip into the laptop/tablet hybrid space that Microsoft's trying to occupy. The ads show off the Surface's hybrid capabilities, knocking the iPad for not having a built-in stand for tabletop use, and erroneously making it look like Apple doesn't offer an attachable keyboard for the iPad (which it does).
The commercial also points out that the iPad doesn't have a USB port, and ends with Siri asking "do you still think I'm pretty?" Microsoft didn't provide information on units sold in the Securities and Exchange Commission filing, but estimates based on the $500 original cost of the Surface RT, have placed sales at around 1.7 million units during the last eight months. Since Apple sold 14.6 million iPads in the last quarter alone, apparently consumers do still think Siri's pretty, and worth the extra cost.
Follow Jacqueline on Twitter @Jacqui_WSCS
Don't Miss: Is Apple About to Close a Deal with China Mobile?