Surface Price Cut: Is Microsoft Making Way For New Tablets?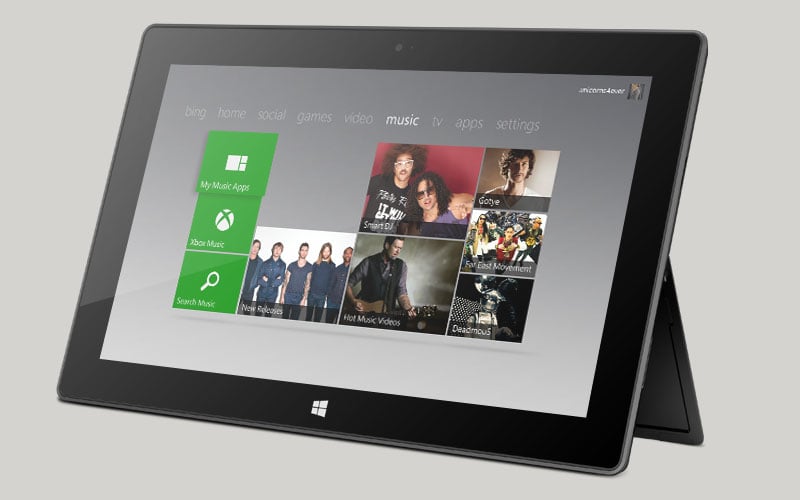 Microsoft Corp. (NASDAQ:MSFT) has plans to slash the prices of its Surface RT tablets in order to move stock as sales slow further against its competitors Apple Inc. (NASDAQ:AAPL) and Samsung Electronics Co. Ltd.
Sources told The Verge the price cut could occur as early as next week, with each model being cut by approximately $150. Staples (NASDAQ:SPLS), the world's largest office products company and second-largest internet retailer, released a listing of weekly promotions that will bring some of the discounts into effect on Sunday.
The Verge reports that Microsoft has dropped the Surface RT 32GB model to $349.99, the 64GB model to $449.99, the 32GB model with touch cover to $449.99, and the 64GB  model with touch cover to $549.99.
Microsoft has also launched an education program to sell the Surface RT to schools for $199.  This price slash comes just days after Microsoft Chief Operating Officer Kevin Turner indicated a replacement of both the Surface RT and Surface Pro models during a presentation at the recent Tech-Ed conference and Microsoft's WorldWide Partner Conference in Houston on Wednesday.
Technology analysts speculate that with Intel's (NASDAQ:INTC) recently released Haswell processors making their way into numerous Ultrabooks, it is reasonable to expect Microsoft may incorporate the technology into the Surface Pro in the near future.
While Surface RT has failed to gain traction with consumers, analysts and sources suspect Microsoft is cutting Surface RT prices to clear the way for an alleged plan to rejuvenate its Surface RT with a Qualcomm (NASDAQ:QCOM) processor in late 2013.  According to The Verge, Microsoft has been testing Windows RT 8.1 Surface devices with Qualcomm's Snapdragon 800 processor.