Take A Look at Nokia's New Stuff Before It's Overshadowed by Apple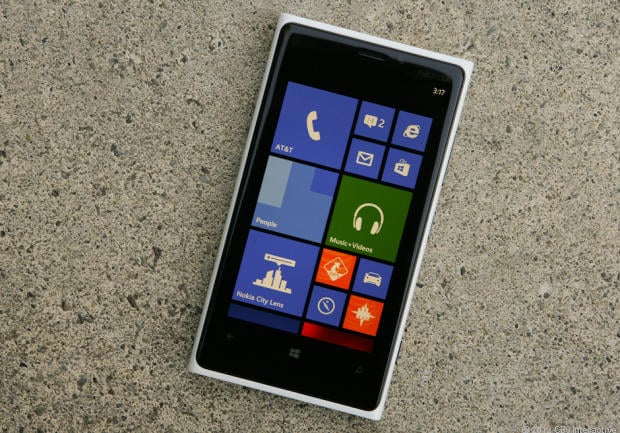 Nokia Corp. (NYSE:NOK) held a media event to debut new phones and tablets in Abu Dubai on Tuesday while the company moves closer to having its smartphone unit sold to Microsoft Corp. (NASDAQ:MSFT), which provides the Windows operating system Nokia's Lumia phones and tablets run on.
Two new products the company unveiled at the event included a 6-inch smartphone, or "phablet," called the Lumia 1520 and a 10.1-inch Windows tablet. The Windows RT tablet, the Lumia 2520, was described by Wired as looking like a giant Lumia phone; the publication called it the most intriguing device in the launch. The tablet comes with Microsoft's Office software and an above-average camera.
Nokia also unveiled a new regular-size smartphone called the Lumia 1320. Microsoft is hoping that the new Nokia devices will increase the popularity of the Windows platform before Microsoft's purchase of Nokia's device and services unit is complete in the first quarter of 2014.
The company also announced that the popular Facebook (NASDAQ:FB) photo-sharing app Instagram will soon be available for Windows. One of the biggest challenges Microsoft has faced with the Windows platform has been convincing app developers to spend their time and money creating apps for the operating system when it hasn't proved itself to be very popular among consumers.
The catch-22 here is that consumers are even less likely to purchase a Windows Phone because it doesn't have the popular apps found on Apple's (NASDAQ:AAPL) iOS and Google's (NASDAQ:GOOG) Android.
"We talk a lot about Lumia and Nokia, and Microsoft talks about Microsoft and Windows Phone. As we market our products you get a cacophony of different brands," Stephen Elop, head of the Nokia device unit being sold to Microsoft, said Tuesday to Bloomberg. "You'll see us simplify those brands." Elop is one of the rumored top candidates to replace Microsoft CEO Steven Ballmer.
Nokia nemesis Apple is also holding a media event on Tuesday to unveil some new products, albeit in San Francisco. Apple is expected to introduce a new line of iPad tablets — the iPad 5 and the next-generation iPad mini with Retina display — and new MacBook Pros.
One advantage Nokia has over Apple is that the company is still making lower-end phones for emerging markets, something that Apple has refused to do, even with the introduction of the plastic iPhone 5C last month. Nokia also debuted low-end Asha devices at its Abu Dhabi launch: the Asha 500, 502, and 503. The Asha phones cost less than $100 and have some basic smartphone-like features.
Nokia will likely focus on growing its wireless business after the $7.2 billion Microsoft acquisition is complete. The company is set to report earnings on October 29.
Follow Jacqueline on Twitter @Jacqui_WSCS
Don't Miss: Analyst: Samsung Showing 'Weakness' as Apple Grows.