The Apple and Samsung Relationship: No End in Sight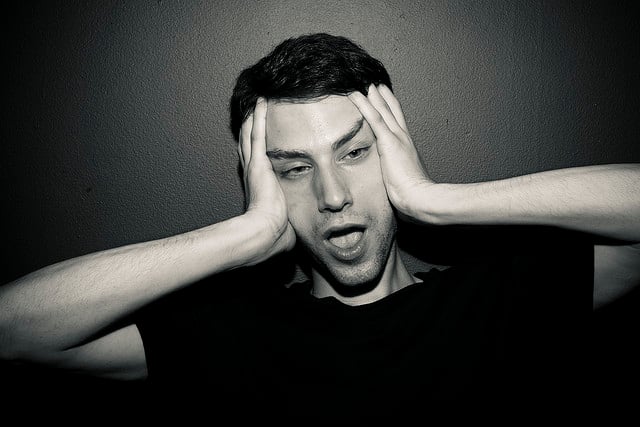 Will Apple (NASDAQ:AAPL) ever be able to completely sever its ties to its rival Samsung (SSNLF.PK)? Apple has used Samsung as a major supplier for the components in its devices ever since it began using flash-memory chips for its iPods in the early 2000s. However, the relationship has turned sour in recent years as the two companies have become direct competitors in the worldwide smartphone market and have accused each other of patent infringement.
As a result, Apple has been desperately trying for several years to end its dysfunctional working relationship with its Korea-based rival. Apple recently renewed those efforts by shifting some of its chip orders to other manufacturers.
According to the Wall Street Journal, Apple signed a deal this month with the Taiwan Semiconductor Manufacturing Company for the company to begin making some of its iPhone and iPad chips in 2014. Apple had discussed using TSMC as a chip supplier as early as 2010, but the Taiwan-based manufacturer has had difficulties in meeting Apple's stringent chip specifications.
Apple has reduced its dependence on Samsung for other components as well. According to suppliers via the WSJ, Apple no longer gets its iPhone displays from Samsung and has instead shifted production orders to Sharp and Toshiba. Apple has also reduced its reliance on Samsung for its iPad displays.
Despite these recent efforts, Samsung remains the biggest supplier of Apple's memory chips and processors. Recent production problems at Sharp's factories also forced the Cupertino-based company to continue to use Samsung for the production of the new iPad's high-resolution Retina display. Apple's relationship with Sharp was further complicated when Samsung acquired a 3 percent stake in the Japanese display maker in March.
Regardless of the publicly antagonistic relationship between the two tech companies, their complicated behind-the-scenes association is likely to continue in the foreseeable future. Samsung apparently needs Apple's business as much as Apple needs Samsung's components. Samsung racked up $10 billion in orders from Apple last year, according to Sanford Bernstein analyst Mark Newman.
Here's how Apple traded over the past week.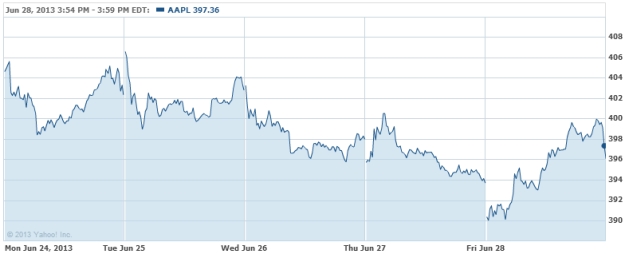 Follow Nathanael on Twitter (@ArnoldEtan_WSCS)
Don't Miss: Did This Apple Supplier Just Make the iWatch?