The Apple Venture That Almost Never Happened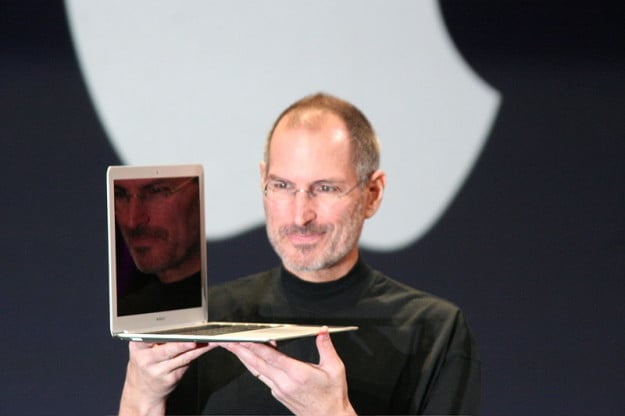 Many interesting revelations about Apple's (NASDAQ:AAPL) iBookstore have recently emerged in the e-book antitrust trial. Perhaps one of the most fascinating tidbits was Eddy Cue's disclosure that Steve Jobs was originally opposed to the idea.
In fact, when Cue first presented the idea to Jobs in 2009, the Apple CEO dismissed it out of hand. "He wasn't interested. Steve never felt that the Mac or the iPhone were ideal reading devices. In the case of the phone, the screen was smaller, and in the case of the Mac, you had this keyboard and device, and it didn't feel like a book," said Cue via All Things D.
However, Cue got another chance to pitch his idea when Apple was preparing to unveil the iPad. Fortunately, after presenting the idea as a function of the iPad, Jobs agreed to back the project.
It's a good thing that Jobs eventually green-lighted the idea. Apple executive Keith Moerer revealed during his court testimony that Apple's iBookstore e-book sales grew 100 percent last year with over 100 million customers. Apple currently holds a 20 percent slice of the overall e-book market.
Earlier this year, Horace Dediu at Asymco calculated that Apple's 2012 e-book sales were approximately 200 million units. Based on a conservative average e-book selling price of $9, Dediu calculated that Apple's iBook sales grossed about $1.8 billion last year. Not bad for a venture that almost didn't happen.
Although Jobs originally wasn't too keen on the idea, he later became one of the biggest boosters of iBooks. "Steve was near the end of his life when we were launching the iPad, and he was really proud of it. He was working hard on it. I believed that iBooks was going to be a tremendous feature of the product," testified Cue.
Here's how Apple traded over the past week.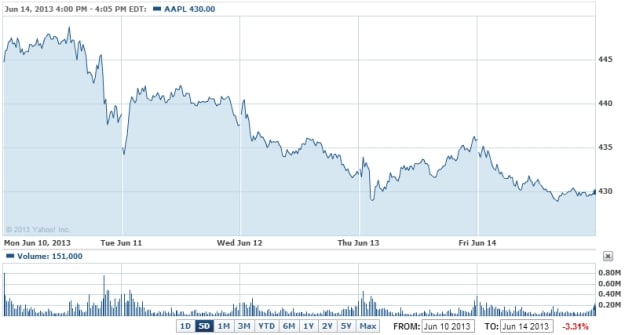 Follow Nathanael on Twitter (@ArnoldEtan_WSCS)
Don't Miss: What Trickery Did Sony Use to Get Past Apple?