The Season of Buying: Why Black Friday Is Now a Week Long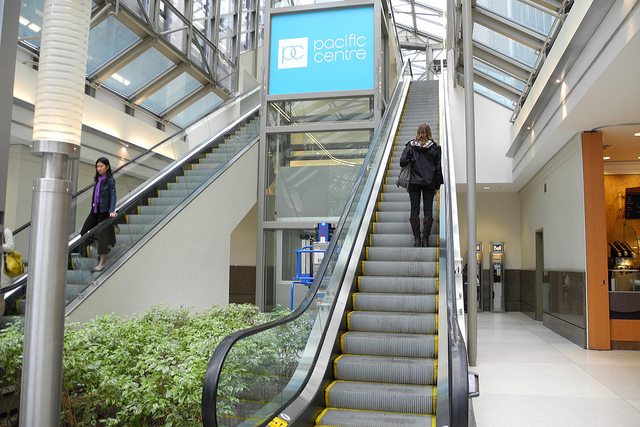 Thanksgiving Day marks the beginning of the biggest shopping weekend of the year, as Black Friday has officially bled into Thanksgiving (or Grey Thursday, as some are calling it). Thanksgiving is a holiday during which we're supposed to spend time with our families and give thanks for what we already have, but retailers are pushing consumers to begin their holiday shopping sprees soon after finishing Thanksgiving dinner instead of at dawn on the day after.
While the Grey Thursday phenomenon has resulted in some backlash, particularly from employees of the giant chain retailers that are opening during Thanksgiving dinner, those retailers clearly believe that shoppers want to start their Christmas spending spree that soon and are willing to pay to open their stores early.
Stores opening early for the occasion include Wal-Mart (NYSE:WMT), Kmart (NASDAQ:SHLD), Target (NYSE:TGT), and Macy's (NYSE:M). Employees of these companies are not happy about the change, which could become permanent if the whole Grey Thursday thing proves a success. Thanksgiving is considered a national holiday and most workers in fields other than retail will have the day off. The Guardian reports that both Target and Wal-Mart have experienced backlash from their employees about the change.
"Every year the opening gets earlier and earlier. Before long, we will be open all day on Thanksgiving," Target employee Casey St Clair told the Guardian. "Thanksgiving is a day about families, and giving thanks for what we have got. There are a lot of single parents at Target. This just ruins the holiday for them."
Then Black Friday begins on early Friday morning. Some retailers, including Apple's (NASDAQ:AAPL) Apple Stores and CostCo (NASDAQ:COST), have resisted the Grey Thursday concept by refusing to open until Friday.
After Black Friday comes Small Business Saturday, the only one of the shopping days this weekend with any good intentions behind it. Small Business Saturday encourages consumers to shop locally rather than at giant chain stores, although the occasion was started by the giant credit card company American Express (NYSE:AXP), which has caused the event to garner backlash from some of the small retailers it's supposed to support, the New York Times reports.
Finally, after a bit of a respite on Sunday, comes Cyber Monday. Online shopping is set to overtake shopping at brick-and-mortar stores for the first time this year, and accordingly, more people are expected to shop online for Cyber Monday than stand in line at physical stores on Black Friday. But Cyber Monday's revenue will likely still be just a fraction of Black Friday's, according to data cited by Forbes.
Most retailers extend their Black Friday sales through the weekend until sale merchandise is cleared. Though the best deals are usually had in the first few hours of shopping, some last as long as products are on the shelves. Then, of course, this all leads into Cyber Monday — which, despite being its own beast — is really an extension of Black Friday shopping. With many retailers having started holiday sales and online promotions on the Monday before Thanksgiving, Black Friday has bloated itself from one day to an entire week.
Follow Jacqueline on Twitter @Jacqui_WSCS
Investing Insights: Where Will Apple Go Next?