The Top 10 Brands in America Make Impressive Stock Gains
The health of the consumer is very questionable. The economy has since rebounded from the worst levels seen during the financial meltdown, but the recession is still alive and well for many Americans. As a result, consumers are more careful than ever about which brands receive their attention and dollars.
YouGov's BrandIndex provides a measure of brand perception among the public and multiple sectors. It measures everything from word of mouth and general impression, to quality and purchase intent. The company interviews thousands of people from a panel of 2.5 million people online to collect information around the world. In the United States, consumers are favoring staples and technology-related brands.
Here's a look at the top ten brands in America, according to YouGov's BrandIndex. Not every brand is part of a publicly traded company, but many are, and they have outperformed the broad market this year.
10. Cheerios:
The popular breakfast cereal by General Mills (NYSE:GIS) attracted attention by announcing the Peanut Butter Toast Crunch and Honey Nut Cheerios Medley Crunch earlier this year. Investors have been keeping General Mills on their radars as well. Shares are up 27 percent year-to-date.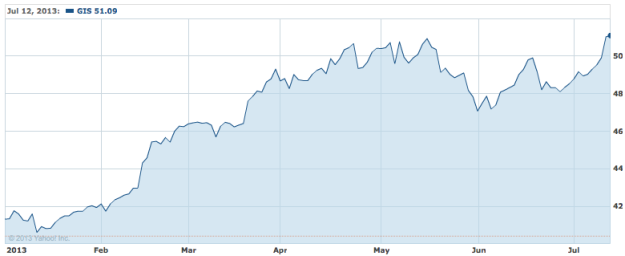 9. Kindle:
Amazon (NASDAQ:AMZN) made the list twice, as consumers enjoy the overall company and its e-reader product line. The Kindle remains the best selling e-reader in America.
YouGov notes, "Updates to the Kindle App have kept the name compatible for use with Android and iPhone (NASDAQ:AAPL) devices, and in May, Amazon launched its own currency, Amazon Coins, for use on the Kindle App Store and Kindle Fire device. All Kindle Fire users in America were given 500 Amazon Coins worth $5 for free, which perhaps boosted the brand's reputation among customers."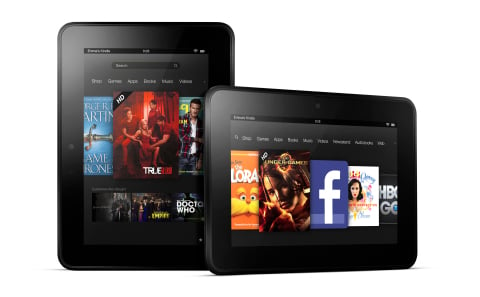 8. YouTube:
The Google-owned (NASDAQ:GOOG) brand is a staple for the tech crowd. Youtube has captured millions of viewers with new content, such as Paula Deen's video apology, and the premier of Dexter's eighth season. Shares of Google have surged almost 30 percent year-to-date, and hit a new all-time high on Monday at $926.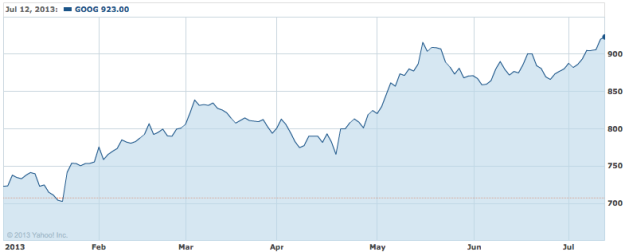 7. Walgreens (NYSE:WAG):
The Illinois-based company improved from 13th in 2012, to 7th this year. YouGov credits the move from specials such as buy-one-get-one-free offers in its "Yoga" spot, and Facebook (NASDAQ:FB) advertisements. Shares of Walgreens have gained 33 percent this year.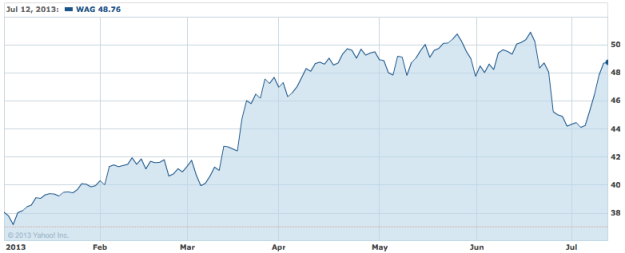 6. V8:
The popular juice brand is owned by Campbell Soup (NYSE:CPB). The brand's "Need a Little Kick" and "Could've had a V8" campaigns were highly successful among consumers. Shares of Campbell Soup have increased 32.5 percent year-to-date.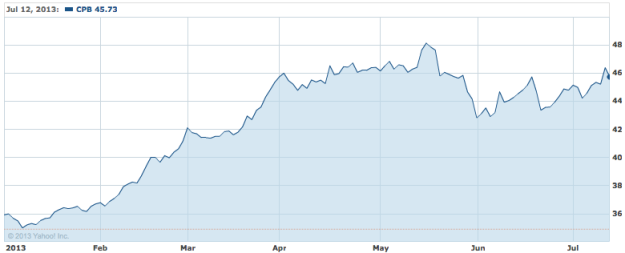 5. Lowe's (NYSE:LOW):
For the second consecutive year, the North Carolina-based company came in 5th place. A rebound in the housing industry has helped the company, as well as short advertisements on social media. Shares of Lowe's have lagged behind rival Home Depot (NYSE:HD), but are still up 24 percent this year.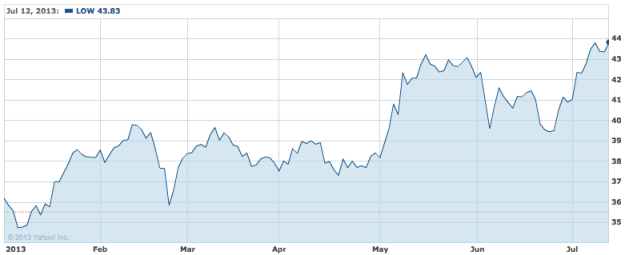 4. History:
The History channel has received criticism in recent years over its programming, but the network's Vikings series have been well received. The network also gained viewers with its series of The Bible and Men Who Built America.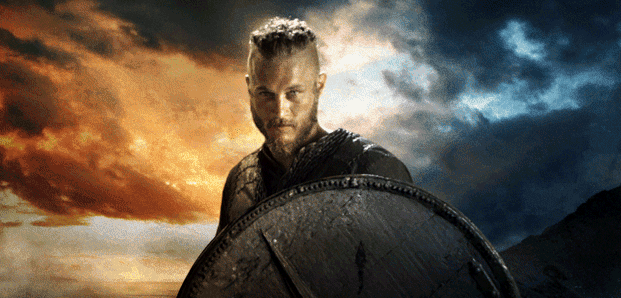 3. Subway:
Although the sandwich chain fell from 1st to 3rd place, it easily beat other popular quick-service restaurants such as Wendy's (NYSE:WEN) and McDonald's (NYSE:MCD).
YouGov notes, "Subway has strived to maintain its image as the healthy option by promoting 'Fresh Fit meals' in a Super Bowl spot in January. The chain celebrated its fifteenth birthday this year, and has set off its summer campaign with an 'Avocado Love' commercial featuring two Subway customers going a little over-the-top in praising the ingredient."
2. Amazon:
The world's largest online retailer ranked 2nd among all U.S. brands. Amazon is rated as the top brand in terms of Buzz score by parents with children under the age of 18, young people aged 18-34, and consumers who identify as Democrats. Shares of Amazon have jumped 21.5 percent this year.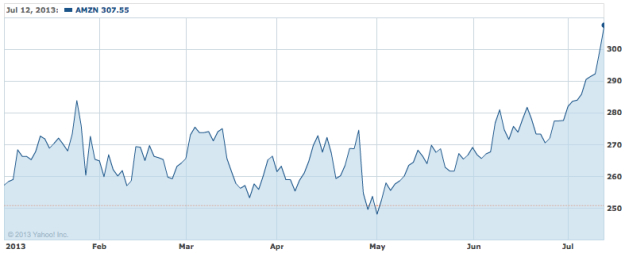 The automaker jumped from 6th to 1st place. Ford recently reported its best June since 2006, as sales jumped 13 percent to 235,643 vehicles, compared to 207,759 vehicles a year earlier. F-Series sales posted a gain of 24 percent, and have now climbed higher for 23 consecutive months. Shares have surged 33 percent this year.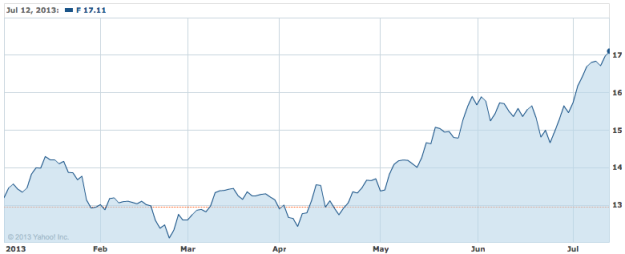 Follow Eric on Twitter (@Mr_Eric_WSCS)