These Tablets Dominated Black Friday Sales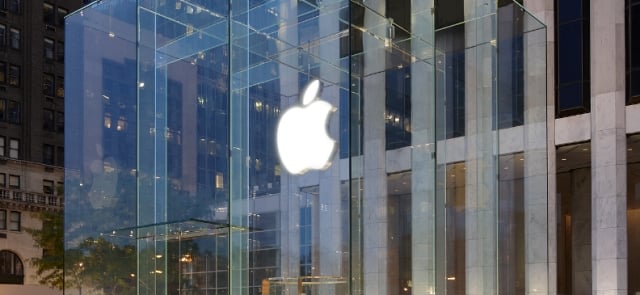 Black Friday brought a near storm of electronics deals, using all sorts of sales tactics to draw in consumers during the holiday season. Localytics, an analytic marketing website, took a look at the sales growth of various electronics over the course of Black Friday weekend and Cyber Monday. Compared to the previous week, there were some major sales jumps.
Localytics reports that Apple's (NASDAQ:AAPL) iPad Air was unquestionably the leader in sales success over the big holiday shopping weekend. The iPad Air showed a 51 percent rise in sales over the previous weekend, while Amazon's (NASDAQ:AMZN) Kindle Fire HD 7-inch tablet only showed a 23 percent growth. Black Friday is basically the equivalent of a marketing war between companies — and this year, Apple won.
Localytics explains Apple's victory by pointing partly to the gift card bonus the company offered with the purchase of both the iPad Air and the newer iPad mini device. Forbes noted that prior to the Black Friday sales, the gift card deals were not particularly impressive discounts when all is said and done.
As a sales tactic, though, the move was clearly at least somewhat effective, based on sales. The gift card sale strategy also comes with the added bonus of bringing customers right back to Apple products and stores. In that way, Apple has served as an excellent advertiser for itself.
The iPhone 5C was tied for third of the tablets examined by Localytics, at 26 percent growth, and the Samsung (SSNLF.PK) Galaxy Tab 2 7-inch was rated last, at 8 percent growth. InfoScout also published its findings on the Black Friday sale results, and it had more good news for Apple products.
InfoScout's data showed that the top items sold at Wal-Mart (NYSE:WMT) and Target (NYSE:TGT) were the Apple iPad mini 16GB and the Apple iPad Air 16GB, respectively. Best Buy's (NYSE:BBY) top seller was Microsoft's (NASDAQ:MSFT) 32GB Surface — but the 16GB Apple iPad 2 came in second place.
Don't Miss: Analyst: Apple Deal With China Mobile Will Soon Materialize.