This Analyst is Sticking to a $1,111 Apple Target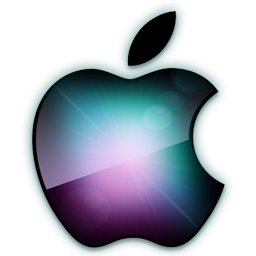 Brakes appear to have finally been put on the free-falling stock wagon of Apple (NASDAQ:AAPL). The company's stock ended Wednesday with a big rally of 4.15 percent at $506.09, but had dipped to precarious sub-$500 levels earlier in the week. The prevalent negativity of the last few days may have turned many believers away, but Topeka Capital Markets' Brian White, arguably the biggest Apple bull on the Street, has stuck to his ultra-positive outlook for the iPhone maker.
Should you buy or sell Apple's stock ahead of earnings in a few days? Our 20-page proprietary analysis will help you save time and make money. Click here to get your SPECIAL REPORT now.
In a new research report sent out to investors, White said he saw several positive indicators for Apple in the near- and long-term future and reiterated his aggressive price target of $1,111. That prediction is more than double Apple's current stock price.
"Our top large-cap stock pick in the IT Hardware & Networking group for 2013 is Apple," he wrote. "The negative sentiment around the stock has reached epic levels that we haven't seen in recent memory and yet we believe the product portfolio has never been stronger. In August 2011, Steve Jobs indicated that 'Apple's brightest and most innovative days are ahead of it' and we agree. As such, we believe the risk-reward around Apple remains extremely attractive and the stock is now trading at just 6.8x (ex-cash) our calendar year 2013 EPS estimate."
According to the analyst, there were three factors leading to his positive assessment of Apple's future. Firstly, the smartphone and tablet sectors, in which Apple still held a market leader's position, were continuing to grow globally. Then, Apple appeared set to announce a partnership with China Mobile (NYSE:CHL), the world's largest wireless provider by number of subscribers. Such a deal would offer the iPhone maker a whole new growth avenue, especially if it were to launch a lower-cost iPhone as well.
Start 2013 better than ever by saving time and making money with your Limited Time Offer for our highly-acclaimed Stock Picker Newsletter. Click here for our fresh Feature Stock Pick now!
And finally, a strong standout television product from the company, which White expected this year, would likely create an entirely new $100 billion to $400 billion market opportunity. The analyst, who returned from last week's Consumer Electronics Show unimpressed by the available options, said the TV industry was ripe for a disruptive entry by Apple.
Don't Miss: Is This the Real Reason Behind iPhone Cuts?