This Important Apple Service Leads in Customer Satisfaction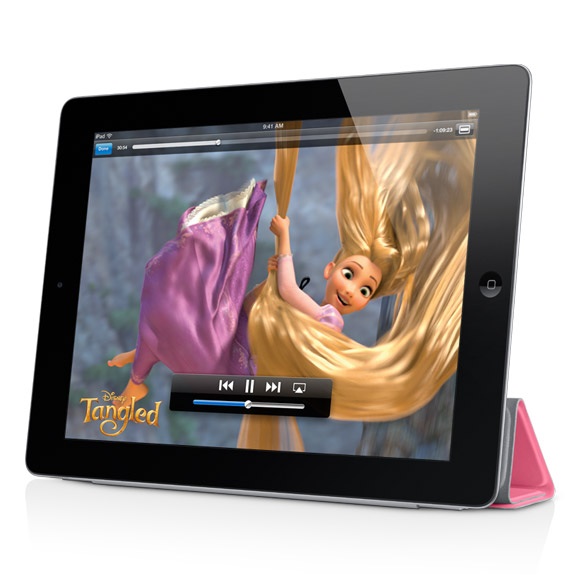 When it comes to watching movies and TV shows on a mobile device, Apple (NASDAQ:AAPL) leads the pack in delivering the best customer experience according to a new customer satisfaction survey. The ForeSee Mobile Satisfaction Index found that Apple has the highest customer satisfaction rating for content streaming through its mobile iTunes Store.
Apple received a satisfaction score of 80 on a 100-point scale. ForeSee notes that the average score for customer satisfaction in the streaming TV and movie category was 78. The overall average score for the mobile sites and apps in its study was 77.
Apple beat out runner-ups HBO Go and Netflix (NASDAQ:NFLX). However, both of those rival video streaming services achieved above average customer satisfaction scores of 79. Amazon (NASDAQ:AMZN) Instant Video scored 78, while Crackle and Hulu Plus both ranked below average in customer satisfaction with scores of 75.
ForeSee notes that, "Although the [iTunes] content consumption itself is not strictly 'streaming,' we thought it germane and prudent to include it in this comparative study." The fact that Apple relies on downloading instead of pure streaming to deliver its content may have actually boosted its customer satisfaction rating. It should also be noted that Apple's iTunes app comes pre-installed on its iPhones and iPads, which may have also given the Cupertino-based company an edge over rival content-streaming services.
Further, ForeSee notes that, "While network speed will impact download time, once content is downloaded it should play seamlessly on the device. However, other companies in the category rely to some degree on a good connection for quality streaming."
Although Apple's method of delivering its content through its iTunes Store may have added to its customer satisfaction rating, ForeSee observes Apple's dominant position as a market standard-bearer. "[Apple] provides guidance to other content and media apps since the iTunes app's user experience has become the standard for how other apps look, feel, and behave."
Here's how Apple has traded so far this week.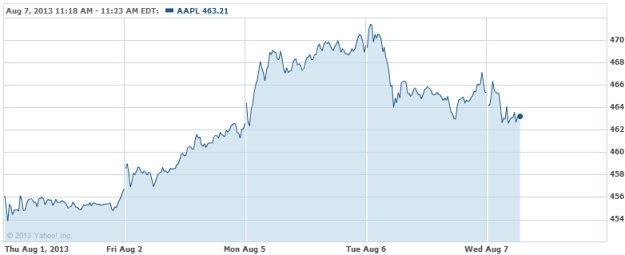 Follow Nathanael on Twitter (@ArnoldEtan_WSCS)
Don't Miss: Worried About the Safety of Your iPhone Charger? Exchange It at Apple.