This Investor Wants to Give Microsoft a New Direction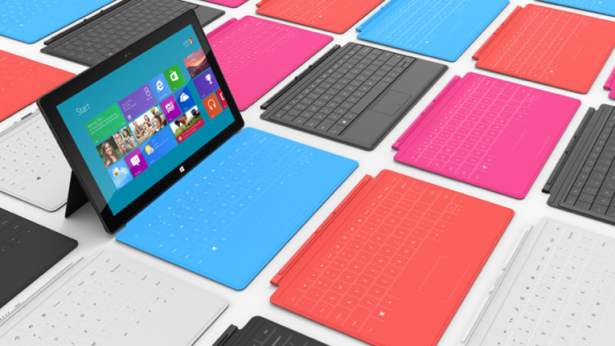 "The recent reorganization does not fix the tablet or smartphone problem," wrote Nomura analyst Rick Sherlund on Friday about Microsoft (NASDAQ:MSFT), in a note to clients seen by Reuters. "The devices opportunity just received a $900 million hardware write-off for Surface RT, and investors may not even like the idea of wading deeper into this territory."
After the company reported last Thursday that its tablet — designed to rival Apple's (NASDAQ:AAPL) iPad and transition Microsoft's business firmly toward the mobile-device arena — in fact prompted a massive write-off, Microsoft investors dumped shares in numbers not seen for four years. The moves erased over $34 billion off the firm's market value.
With evidence of of its tablet and smartphone problem in full display in Microsoft's most recent earnings report, members of the software maker's board of directors have held discussions with ValueAct Capital in the past few days, Reuters reported Saturday. Sources told the publication that the San Francisco-based investment firm — which owned 33 million Microsoft shares, or 0.4 percent of total outstanding shares, as of March — wants to secure a seat on the company's board.
A seat on Microsoft's board would give the activist investor a means to influence the manner in which the world's largest software company adapts to the changing world of computing. Consumers spend more time than ever using their mobile devices to watch videos, shop, and communicate with friends and family. That mobile revolution has forged winners –  like Apple — and forced other market players to play catch up, after failing to adapt quickly enough to the changes.
The latter category includes PC-software pioneer Microsoft, which released a tablet of its own, its first foray into the hardware industry, last September.
However, from the beginning, reviews of the Microsoft Surface tablet have not been overwhelmingly positive, nor have the sales figures, and that problem is evident in the company's financials. The impact of the Surface write-off helped the company miss analysts expectations for earnings of 75 cents per share.
ValueAct, which also owns stakes in Adobe Systems (NASDAQ:ADBE) and Motorola Solutions (NYSE:MSI), has created a reputation of building stakes in companies and privately collaborating with management to change strategy, according to Reuters. In the case of Microsoft, it seems ValueAct has a mandate of sorts to intervene. Sources told the publication that other institutional shareholders have expressed concerns with the firm over Microsoft's management execution and strategy.
Microsoft Chief Executive Officer Steve Ballmer announced a reorganization plan July 11, in an emailed memorandum to employees titled, "One Microsoft." As the restructuring is just a few weeks old, it has had very little time to precipitate any change in the company's operations. But already, the sizeable drop experienced by shares on Friday has put Ballmer's new strategy on shaky footing, as Sherlund said in his assessment.
Even though much criticism has been heaped on Microsoft and its chief executive for falling behind its rivals — Apple and Google (NASDAQ:GOOG) — in the transition to mobile computing, many believe that ValueAct is opposed to the company's hardware aspirations.
Still, shareholders have not vocalized much disapproval of Microsoft's trajectory, with the exception being Greenlight Capital's (NASDAQ:GLRE) David Einhorn, who said Ballmer should step down back in early 2011.
If ValueAct does get a seat on the board, its efforts to institute a new strategy could be stymied. Bill Gates, who founded Microsoft in 1975 with Paul Allen, holds a 4.8 percent stake in the company, and is a longtime supporter of Ballmer. The chief executive also sits on the company's board, and owns approximately 4 percent of outstanding shares. The remaining seats of the 9-member board are filled by independent directors.
Follow Meghan on Twitter @MFoley_WSCS