This Is What Apple Investors Like to See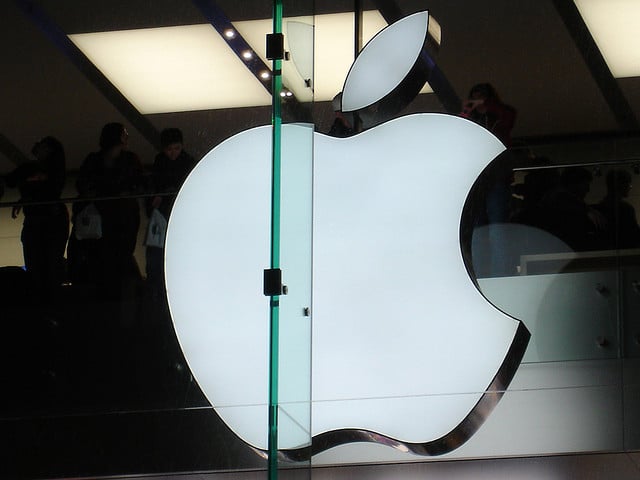 Apple (NASDAQ:AAPL) naysayers who think that the Cupertino-based company may have lost its ability to ignite consumer excitement should take a look at the outside of Apple's Fifth Avenue retail store in New York. As reported by Apple Insider, several die-hard iPhone fans have already staked a place in line in front of the Apple Store's glass storefront.
Apple is widely expected to unveil its new iPhones during a media event at its Cupertino headquarters Tuesday, September 10. For the first time, Apple is rumored to be launching two different iPhone models – the lower-cost iPhone 5C and the upgraded flagship iPhone 5S.
Although the early bird iPhone shoppers are a good sign for the success of Apple's upcoming smartphones, it should be noted that most commentators estimate that the new iPhones will not be available for purchase until September 20. Scheduled employee blackout dates at both T-Mobile (NYSE:TMUS) and AT&T (NYSE:T) also suggest that the new iPhones will hit store shelves around that time.
Joe and Brian, two Apple aficionados that Apple Insider talked to, seemed unperturbed by the September 20 availability date. "We'll wait," they said.
Apple has been accused of losing its innovative edge ever since legendary co-founder Steve Jobs resigned as chief executive officer. Last month rumors emerged that even Apple's board was pressuring CEO Tim Cook over a perceived lack of innovation under his tenure.
More recently, Barclays analyst Ben Reitzes stated that Apple needed "a Siri-like moment" at next week's iPhone premiere in order to rekindle consumer excitement and investor interest in the company. However, if shoppers that are willing to camp out for two weeks are any indication, it would appear that Tim Cook's Apple still has plenty of excitement left to give consumers.
Here's how Apple closed out the trading week.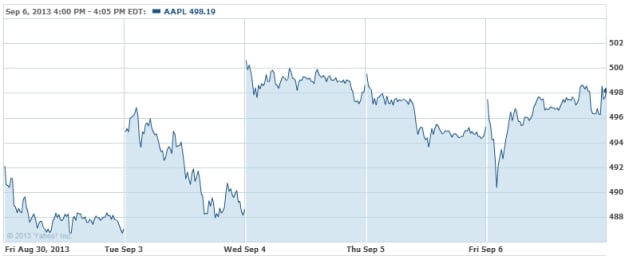 Follow Nathanael on Twitter (@ArnoldEtan_WSCS)