This Is What It Takes to Be an App Store Hit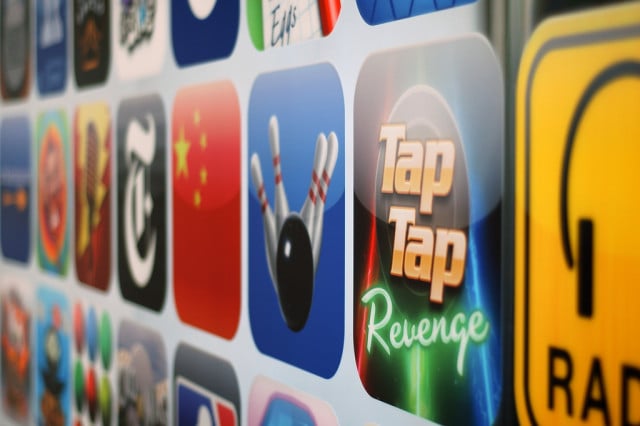 What does it take to crack the top-ten rankings in Apple's (NASDAQ:AAPL) App Store for the iPhone? A new study by app analytics company Distimo reveals that paid iPhone apps in the App Store need over 4,000 downloads a day in order to qualify for a position in the top ten. According to Distimo, the top ten grossing apps in the Apple App Store for iPhone during May 2013 generated an average of $47,000 a day.
Not surprisingly, it takes significantly more downloads to move up the free app rankings. It takes 70,000 free app downloads a day to qualify for the Apple App Store for iPhone top ten and 23,000 downloads a day to crack the top 50.
However, the bar for the top 50 paid app rankings is much lower. A paid app only needs about 950 downloads a day to qualify for a spot in the top 50. Distimo notes that there is a significant advantage for paid apps in the top ten spots since "these are the first apps that app store visitors will see."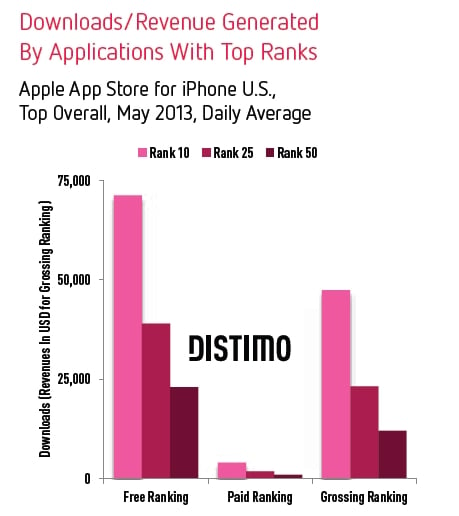 The Apple App Store for iPad generates less downloads than the Apple App Store for iPhone. Paid apps in the top 50 for the iPad generate about $10,200 on average per day, compared to $12,000 per day for iPhone apps.
However, both the iPhone and iPad App Stores generate more than Google (NASDAQ:GOOG) Play's daily average of $6,600. Although it requires less revenue to qualify for the top 50 in the Google Play store, the Android apps in Google Play have to maintain the daily average revenue for a longer period of time. Similarly, the number of paid downloads required to crack the top 50 rankings in the Amazon (NASDAQ:AMZN) Appstore was 2.8 times lower than the number required for the Apple App Store for iPhone in May 2013.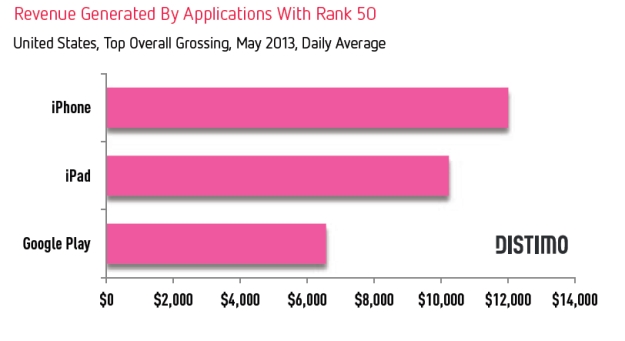 Distimo points out that, "Each of the stores has its own ranking algorithm, which makes a direct comparison complicated." The study also explains that app downloads for the iPhone and iPad are ranked separately because they are treated as two different stores by Apple. Distimo also points out that "universal apps" downloaded from the App Store are not counted twice. In other words, an app that is downloaded on the iPad is only counted as an iPad download even if it works on the iPhone too.
Follow Nathanael on Twitter (@ArnoldEtan_WSCS)