This Is Why Apple Created the iPhone 5C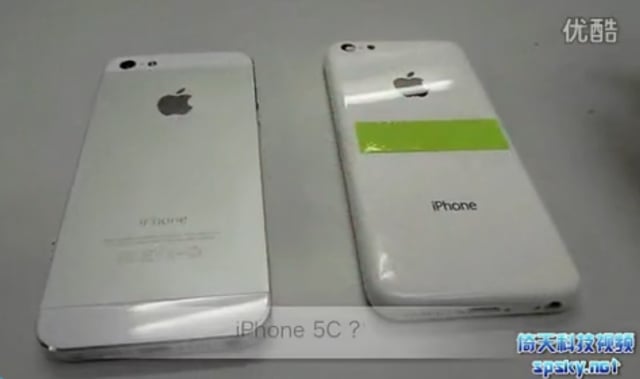 What is the true purpose of Apple's (NASDAQ:AAPL) upcoming budget iPhone? Some analysts assume that the lower-cost iPhone 5C is Apple's clumsy attempt to break into the low-end smartphone market. However, Anthony Wing Kosner at Forbes views the introduction of the iPhone 5C as a forward-looking marketing move by the Cupertino-based company. He believes that Apple is attempting to center the iPhone market around the larger 16:9 aspect ratio screen that was introduced on the iPhone 5.
Until the introduction of the iPhone 5's 4-inch screen, Apple's smartphones had always featured a 3.5-inch, 3:2 aspect ratio screen size. Kosner notes that the introduction of the larger iPhone 5 screen size disrupted the previously unified iPhone line.
However, the new iPhone 5C will offer discount iPhone shoppers a comparably priced alternative to the iPhone 4 and iPhone 4S, but with a larger screen. This will allow Apple to entice more users away from the older iPhones and increase the number of iPhone users who own devices with the 4-inch screen format.
Kosner's theory is further supported by evidence that the so-called cheap iPhone will actually sell as a mid-range priced device.  According to a China Times report, Pegatron CEO T. H. Tung stated in June that the so-called low-cost iPhone price "is quite high." Piper Jaffray analyst Gene Munster believes that an unlocked iPhone 5C will sell for approximately $300 reports MacRumors.
In this sense, Apple's iPhone 5C won't be competing with low-end options in emerging markets like China and India, where even cheaper smartphones dominate. Instead, the iPhone 5C will function as a new, but similarly priced alternative to Apple's older generation of iPhones.
Kosner also points out that Apple's mobile ecosystem tends to attract high-value consumers who are more likely to download and spend money on apps. Maintaining a standard screen format across iPhones will help Apple retain and attract more of these high-value consumers since part of Apple's appeal is its consistent and intuitive user interface.
Here's how Apple closed out the trading week.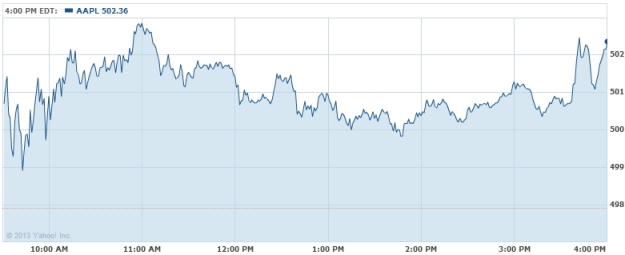 Follow Nathanael on Twitter (@ArnoldEtan_WSCS)