This Is Why Your iPhone 5 Repair Costs So Much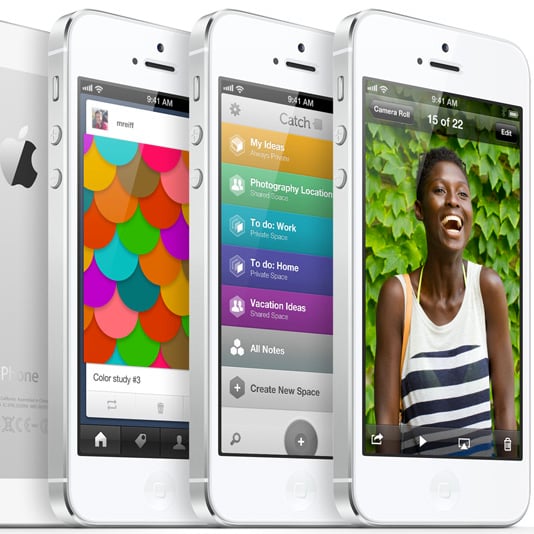 Some consumers and independent repair shops are wondering why the repair cost for the latest iPhone model is still quite high compared to the repair cost of earlier models.  Apple (NASDAQ:AAPL) currently charges up to $229 to repair a broken screen on an iPhone 5, although some select Apple Stores offer the service for $149. However, owners of the iPhone 4S can get their phone screens replaced for as little as $79 at various independent repair shops according to MarketWatch.
One reason for the large price discrepancy may be because Apple is trying to promote the sales of its AppleCare service warranties. Users that purchase AppleCare insurance can get their iPhone 5 screens replaced for the low fee of $49. Knowing that you may have to shell out over $200 for a broken screen can be a good incentive for a consumer to purchase a relatively cheaper AppleCare insurance policy.
Although Apple typically charges over $200 for an iPhone 5 screen repair, don't expect to find a better deal at an independent repair shop. Some independent shops charge as much as $250 for an iPhone 5 screen replacement, while others don't even offer the service because the prohibitively high cost of replacement parts gives them little to no profit margin on their labor cost.
Interestingly, replacing the iPhone 5 screen is less labor-intensive than replacing the screens of earlier models. The iPhone 4 had three screen layers and 27 screws that had to be removed in order to replace the screen. The iPhone 5 has only two layers and five screws that have to be removed.
So why are iPhone 5 replacement parts so expensive? The Cupertino-based company keeps a tight rein on the number of iPhone 5 components that are available in the market. Although replacement component part prices should drop as the overall iPhone 5 market grows, Apple currently has a significant amount of control on how many replacement parts enter the market. According to independent iPhone repairer ComputerOverhauls.com, "Currently, the Apple Store is the least expensive option for repairing damaged iPhone 5s."
The iPhone repair business is quite lucrative and it makes sense that the iPhone maker would want to derive as much benefit from this market as possible before third-party repair shops make their cut. Since the debut of the iPhone in 2007, iPhone users have spent almost $6 billion on repairs, reports MarketWatch.
Here's how Apple has traded so far this week.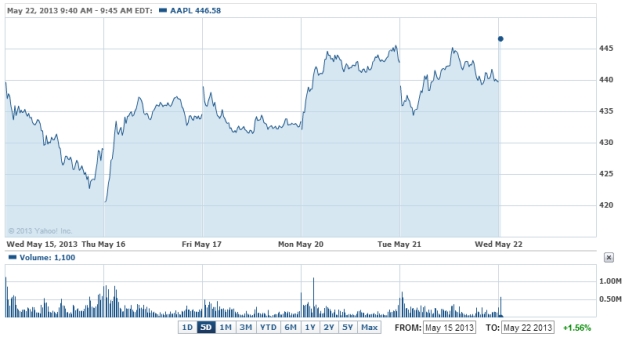 Follow Nathanael on Twitter (@ArnoldEtan_WSCS)
Don't Miss: Is the Next iPad Shedding Weight?