This Vital iPhone Touchscreen Material Is Almost Gone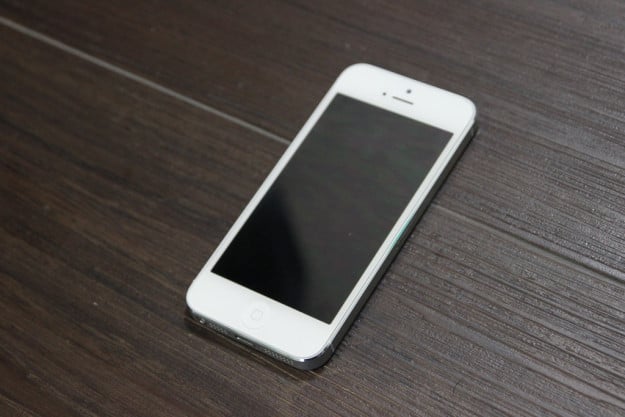 One of the most enjoyable features found in Apple's (NASDAQ:AAPL) iPhone and many other smartphones is the capability to interact with these devices by simply touching the screen with your finger. This capability is made possible thanks to a thin coating of a transparent material called indium tin oxide.
However, this vital touchscreen material is in short supply and may even run out sometime in the next decade reports GigaOM. The dwindling indium supplies are reflected in its rising price. The price of indium increased by 25 percent between 2010 and 2011 according to U.S. government data.
This has led device manufacturers like Apple to begin exploring the use of alternative materials that can be used in place of indium. Two potential alternative materials are carbon nanotubes and silver nanowires.
At the recent Semicon West conference in San Francisco, Nanotech Biomachines CEO and CTO Will Martinez demonstrated the strength and flexibility of graphene, a material made of a one-atom-thick layer of carbon atoms. Cambrios Technologies senior director of business development, Rahul Gupta, also presented the flexibility benefits of his company's silver nanowires.
Besides the necessary qualities of conductivity and transparency, the flexibility and strength of materials that will replace indium will become increasingly important qualities for touchscreens of the future. The growing wearable tech market may soon require flexible touchscreens for devices that bend or curve.
Some manufacturers are already taking steps to replace indium in touchscreens with alternative materials. According to Martinez, Foxconn has plans to use carbon nanotubes in some non-Apple devices that it manufactures and Samsung (SSNLF.PK) is exploring the use of graphene.
Here's how Apple finished out the week on Friday.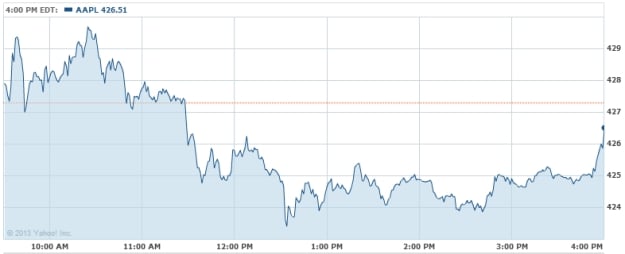 Follow Nathanael on Twitter (@ArnoldEtan_WSCS)